Who Was the Lady of The Commodores' 'Three Times a Lady'?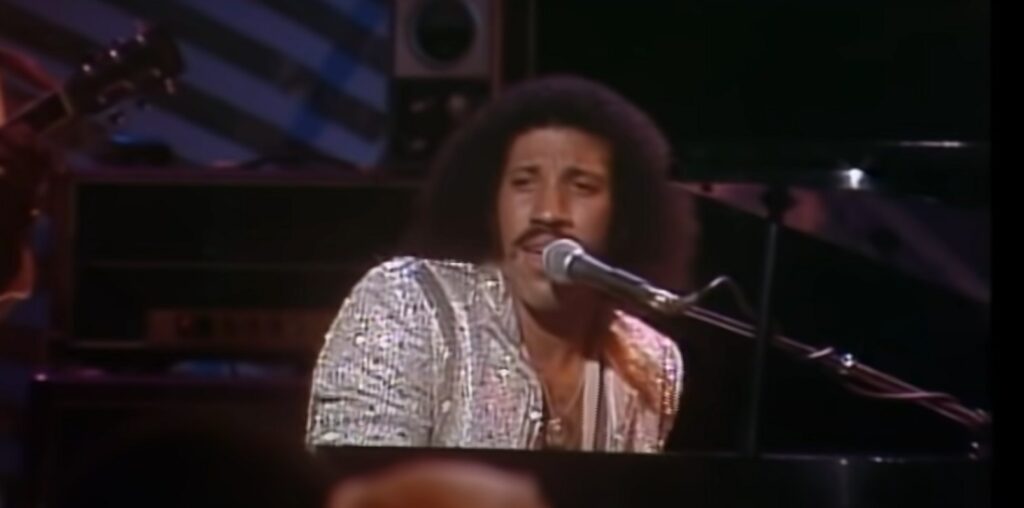 Today, we take a look at the adorable background of the hit Commodores' song, "Three Times a Lady."
This is "What It's All About," a new feature that explains what certain notable songs were written about, provided that the song wasn't written about the work of another famous person (in which case that'd be a Meta-Message).
I'll be honest, one of the things that I generally stay away from in this feature are songs that are just standard love songs written for the spouse of the singer. There's obviously nothing wrong with those types of songs, but, I mean, I think we all kind of get it implicitly, right? It's not interesting to learn that a normal love song is about someone's spouse. John Legend's "All of Me" being written for his wife is sweet of him, but it's just sort of understood, ya know? Of COURSE it is for his wife. It'd be weird if it WASN'T.
So seeing as how the breakout Commodores' hit, "Three Times a Lady," was dedicated by Lionel Richie to his then-wife, Brenda, I would normally chalk this into that same territory, but here, there's an interesting twist as to where the whole concept of the song came from.
Richie discussed the origins of the song with Billboard back in 2016:
When I wrote 'Three Times a Lady' the inspiration came from, and this is the joke of the family… my father. He's a very warm and huggy guy any way, but one day he decided to get up and make a toast to my mom, about how he felt about her. It was just out of the blue — I don't think it was a birthday. I always say when a man makes a statement in the middle of nothing, there's no special occasion, he's guilty for something [laughs]. My sister and I looked at my dad and said, 'Dad, are you OK?' He said, 'She's a great lady, she's a great mother, and she's a great friend.' And I thought that was a great little toast, so I wrote basically this waltz — it wasn't considered an R&B song. Well, it now becomes a hit around the world, it's our first Commodores smash record and I went on Johnny Carson to explain that basically it came from my father's toast. And that part of the story was that you can never really repay your parents for all they've done for you. And my dad after that called me and said, 'Son I saw your interview with Johnny Carson,' and he said, 'I was very touched by the fact that you said you can never repay your parents for all they've done for you. But let me ask you a question, Would you try? Would you try to repay your parents as much as possible?' [laughs] So when the royalty check came out he was looking for his check… I've spent the rest of my life trying to pay him off for 'Three Times a Lady.'"
That's adorable (Richie, in other versions of the story, says that the speech was for his parents' 37th wedding anniversary).
So yes, once he wrote it, Richie then dedicated it to his own wife, but initially, the "lady" in the song was his mom.
Okay, folks, if you have any suggestions for more What's It All About installments, drop me a line at brian@poprefs.com!