Who Was the Spin Doctors' 'Little Miss Can't Be Wrong'?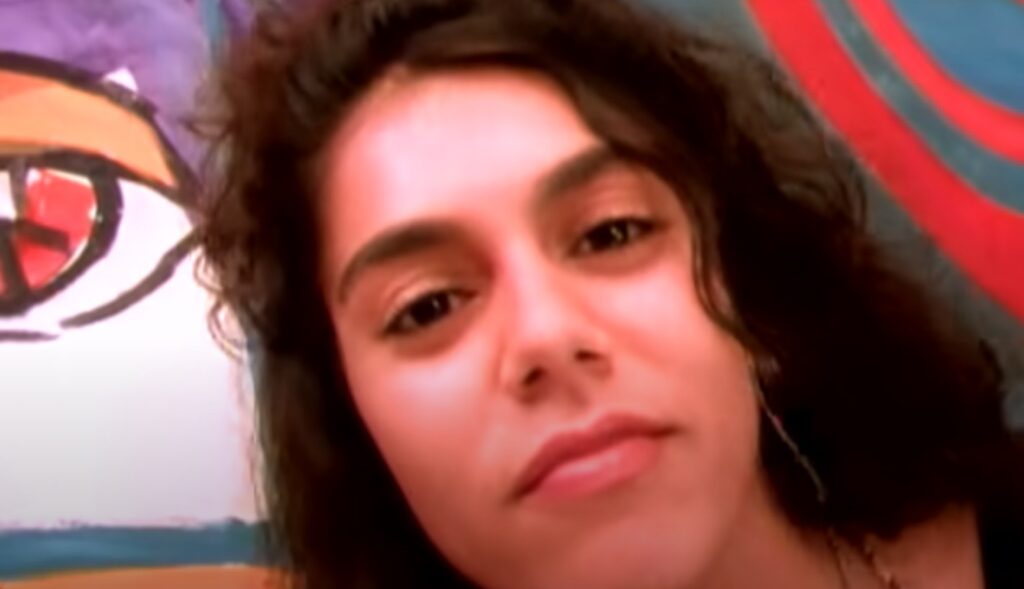 Today, we find out just who was the "Little Miss Can't Be Wrong" in the Spin Doctors hit song of the same name.
This is "What It's All About," a new feature that explains what certain notable songs were written about, provided that the song wasn't written about a famous person (in which case that'd be a Meta-Message).
The first big hit for the pop rock group, the Spin Doctors, was 1991's "Little Miss Can't Be Wrong,"
The song makes it pretty clear that the singer is not a fan of the woman behind the song, with the opening:
It's been a whole lot easier since the bitch left town
It's been a whole lot happier without her face around
Nobody upstairs gonna stomp and shout
Nobody at the back door gonna throw my laundry out
She holds your shotgun while you do-si-do
She want one man made of Hercules and Cyrano
I been a whole lot easier since the bitch is gone
Little miss, little miss, little miss can't be wrong
The fascinating thing to me is that Chris Barron, the lead singer of the group, and the guy who wrote the lyrics to the song, even fooled his fellow bandmates with the song! They, like a lot of people, assumed that the song was about a past romantic partner of his, because he had just broken up with his then-girlfriend when he wrote the song. It didn't hurt that the music video for the song had an actor as "Little Miss Can't be Wrong" played by someone roughly Barron's age as a "girlfriend" type (the band initially wanted to use a dog for the role, but the video's director convinced them that that was a bad idea)…
But no, as he explained to American Songwriter:
That song is actually about my stepmom, my dad's ex-wife. People always think it's about an ex of mine but it's actually about my dad's ex, who I grew up with. She was actually a malignant narcissist, if that rings a bell. She was a really rough person to grow up with and she said I was going to be a guitar-playing janitor. There is actually a tweet about this that blew up a little while ago. I was looking through Twitter and someone said something like, "My English teacher said I'd never be a writer and now I have a book in the New York Times." And I was like, "My stepmom said I was going to be a guitar-playing janitor – nothing wrong with that – and live in the basement of my high school and play guitar for the rats and I wrote a song about her and it's called 'Little Miss Can't Be Wrong' and it's been played on the radio three-billion times!"
He also noted how he had to explain to the other band members that it WASN'T about his ex-girlfriend:
It's a funny tune because so may people have claimed that it's about them. And it just isn't! And when the band first started playing it, I had just broken up with a girlfriend, who was a really, really – we're still friends. She's a sweet, sweet lady. Not a mean bone in her body. The tune was not about her, it just so happened I broke up with her and I wrote a tune about my stepmom. But when we first played it, everybody was super pissed off at me because they thought it was about Heather. I was like, "Dude, it's not about Heather!" But it all worked out fine.
He noted that he hadn't seen his former step-mom since the early 1990s, so he doesn't know if she has ever heard the song.
Okay, folks, I'm sure you have songs where you're curious as to who they were written about, so drop me a line at brian@popculturereferences.com and I'll see what I can find out!