Almost Half of the Torkelsons Fell Victim to Chuck Cunningham Syndrome!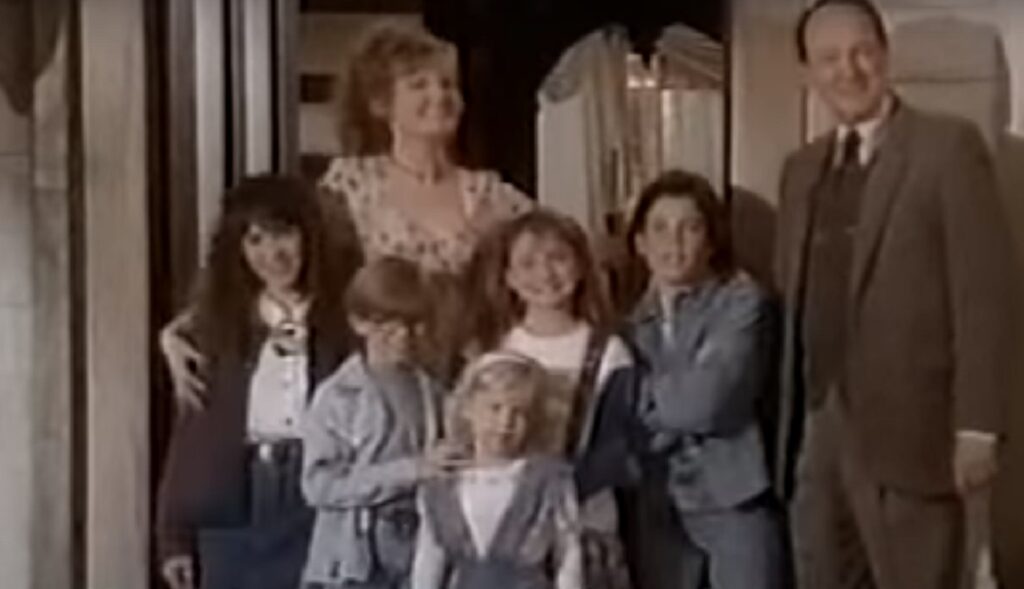 Today, we look at how almost half of the kids on the family sitcom, The Torkelsons, fell victim to Chuck Cunningham Syndrome.
In Abandoned an' Forsaked, we examine stories and ideas that were not only abandoned, but also had the stories/plots specifically "overturned" by a later writer (as if they were a legal precedent) with a retcon (retcon stands for "retroactive continuity," but we're specifically talking about retcons that contradict earlier stories).
August is Abandoned an' Forsaked month! All month long, I'll be looking at notable pop culture retcons.
This week will all be examples of a specific type of retcon – Chuck Cunningham Syndrome, where a relative (who was actually shown on screen) is retconned out of the show because they aren't necessary to the story anymore (named after Chuck Cunningham from Happy Days, Richie and Joanie's older brother who was retconned out of the show). Note that I don't mean examples where characters simply aren't mentioned again, I mean instances where they actively refer to the new state of affairs (you know, like saying someone who had a sister is an only child, stuff like that).
Earlier this year, I did a spotlight on my feature, "Gonna Make a Change," about TV shows that had drastic revamps (don't worry, I will still eventually finish up a full month's worth of "Gonna Make a Change" posts), and it occurred to me that one of the shows I covered also fits perfectly for THIS feature, and Chuck Cunningham Syndrome specifically!
Roughly based on creator Lynn Montgomery's life growing up, The Torkelsons was about a single mother (Connie Ray) raising her five children (Oliva Burnette playing Dorothy Jane, the oldest of the five) in a small town in Oklahoma, where she is forced to take in a tenant (played by the great William Schallert) to make ends meet.
Each episode would open with Dorothy Jane pouring out her feelings to "The Man in the Moon"…
The five kids were Dorothy Jane, an introspective teen who feels out of place in her small town, her sports-loving 12-year-old brother, Steven ( Aaron Michael Metchik), her music-loving 10-year-old sister, Ruth Ann (Anna Slotky), her dorky 8-year-old brother, Chuckie Lee (Lee Norris) and her precious youngest sibling, 6-year-old sister Mary Sue (Rachel Duncan).
However, as you can see from the video above, it's worth noting that both Steven and Ruth Ann were recast after the pilot…
Benj Thall played Steven and Elizabeth Poyer played Ruth Ann in the pilot, so right from the start, it was clear that the show had less of a clear focus on those two characters, and that held true throughout the first season. You had Dorothy Jane, who was by far THE star of the show, you had Chucky, who was interesting in a weird way, and you had the cute little girl and then you had…these two other ones.
So sure enough, when the next season of the show was re-named Almost Home, and Millicent Torkelson lost her home and was forced to move to Seattle to become a live-in nanny for a businessman played by Perry King, who has two spoiled teen children (played by Jason Marsden and Brittany Murphy), she brings with her her THREE children, Dorothy Jane, Chuckie Lee and Mary Sue.
Steven and Ruth Ann were retconned out of existence.
Don't worry, though, Steven and Ruth Ann, as the rest of your family joined you in TV oblivion after just one extra season!
Tomorrow is the finale of Chuck Cunningham Syndrome week!
If anyone else has a suggestion for Abandoned an' Forsaked, drop me a line at brian@poprefs.com!