Classic 1960s Christmas #23 – Bonanza "A Christmas Story"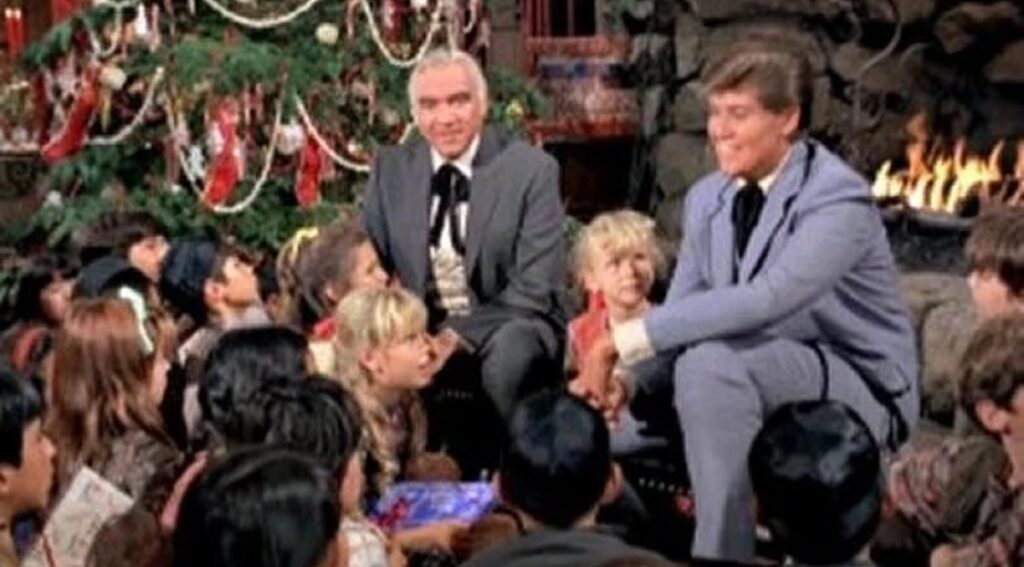 We continue our countdown of my favorite 1960s Christmas TV episodes with 1966's "A Christmas Story" from Bonanza.
I'll be honest, I am a bit hesitant to feature TWO episodes of Bonanza while NO episodes of shows like Gilligan's Island or Green Acres, but, well, the Christmas episodes of those shows just weren't as memorable. The Beverly Hillbillies had, like, eight Christmas episodes in the 1960s, and I alllllllllmost put a Beverly Hillbillies episode in place of this one (I also VERY nearly put a The Big Valley episode here), but at the end of the day, this is a memorable episode, and one I wouldn't feel right ignoring.
Wayne Newton had slowly climbed the rungs of stardom as a teenager in the 1950s and, in part because he really was a very swell guy, when things really kicked into high gear for him in the early 1960s, celebrities seemed to truly WANT to go out of their way to help the guy, and that's why, following his first huge hit, "Danke Schoen," in 1963, he began to make the rounds on television shows, including The Jack Benny Program in 1964, The Lucy Show (Newton had opened for Lucille Ball in Las Vegas) and Bonanza in 1966, where he played a young farmboy who wants to make it as a singer, and his father can't fathom that life style for his son, but in the end, he approves his son's choice of career.
Well, a year later, Newton's "Andy Walker" was back in Season 8's "A Christmas Story" for an encore performance. He is a big celebrity and his uncle is now his manager, but the uncle is also clearly a con man. Ben Cartwright (Lorne Greene) had to leave Virginia City for some business matters, so Hoss Cartwright (Dan Blocker) was put in charge of raising money to build an orphanage that Ben was behind. Andy volunteers to do a charity performance, with the money going to charity. The uncle (Jack Oakie) agrees to help Hoss raise the money, for a 10% cut of the proceeds, and the uncle then raises a LOT of money, but he's clearly planning on skipping town with a ton of cash. Ben returns in time to guilt the uncle into not only not stealing the money, but even donating his 10% to the kids.
Newton sings a few songs, including two Christmas songs. "Silent Night," with Lorne Greene's Ben, and a then-new Christmas song, "Christmas Journey," which, SHOCKINGLY, was available on Newton's then-new Christmas album of the same name. WHAT A COINCIDENCE!
In any event, it was a fine enough episode, but obviously it stood out because of Newton being on the show, but it's so memorable that I couldn't leave it off the list. If I WERE to leave it off the list, then The Big Valley's Season 1 episode, "Judgement in Heaven," would be #25 on the countdown and Rawhide's episode from yesterday would be #24.