Five Great Ethel Ayler Guest Appearances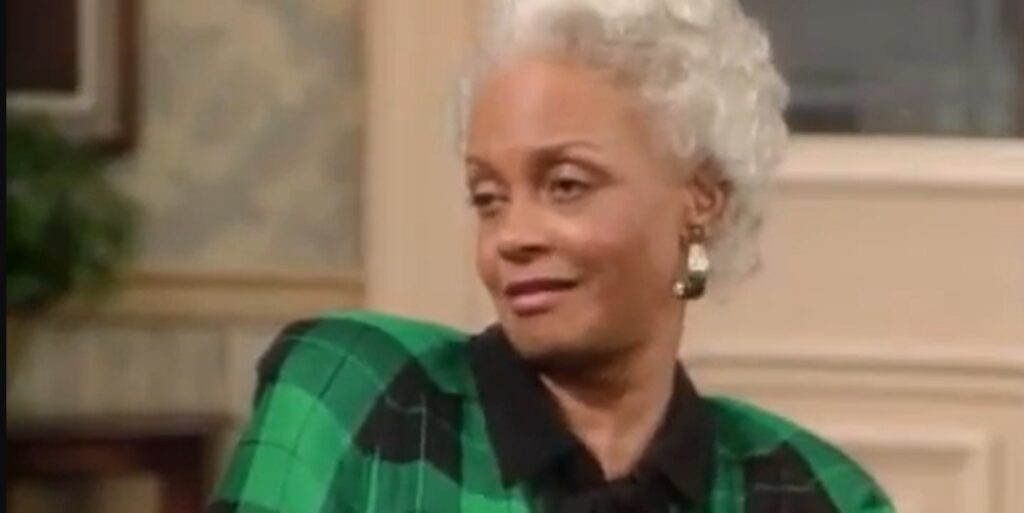 Today, we look at five great guest appearances by Ethel Ayler
This is "Following a Star," a new feature where I spotlight five great guest spots by an actor who frequently did/does guest spots on TV series in their careers. It doesn't mean that they've NEVER been regulars on shows, but obviously I'm not looking to spotlight people who are best known for their regular TV roles (like no Jason Alexander or Florence Henderson, for instance).
Since this is Black History Month, I'll specifically spotlight Black character actors this month.
Like a lot of the actors you'll see in this feature this month, Ethel Ayler had an accomplished stage career, but had trouble making the move to TV and film. Things were so aggravating that after Beah Richards received a Tony Award nomination for Best Leading Actress in a Play and then didn't get any real job offers from it, the director of the play, the great Frank Silvera, took out a full page ad to shame Hollywood for it.
So Ayler's success on stage, much of which came with the Negro Ensemble Company, didn't really lead to notable TV roles until she was in her 50s in the 1980s. Once she started, though, she kept working right up until her death in 2018. Here are five great TV guest spots by her.
The Cosby Show (Carrie Hanks)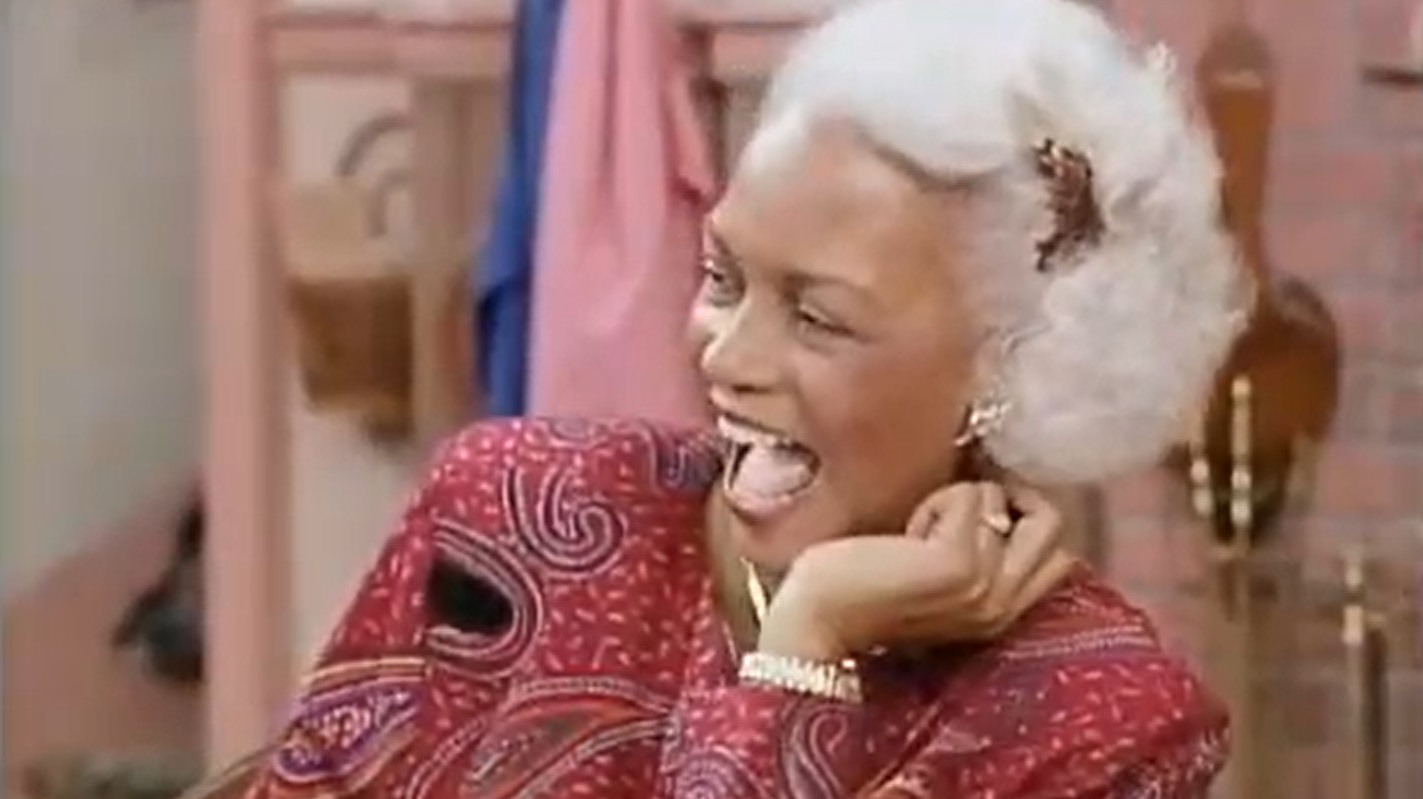 On The Cosby Show, Ayler played Claire Huxtable's mother, Carrie. Unlike Cliff's parents, though, Carrie was barely on the series, just a half dozen episodes over eight seasons, but she made the most of her time on the show. A fun example was an early episode where she and Claire give Claire's sister grief over what she is expecting with her upcoming marriage (the image here is her reacting to a passage from a book about marriages that suggests that when couples argue, they should go to separate rooms to make lists of their concerns to then calmly discuss).
Day by Day (Marjorie)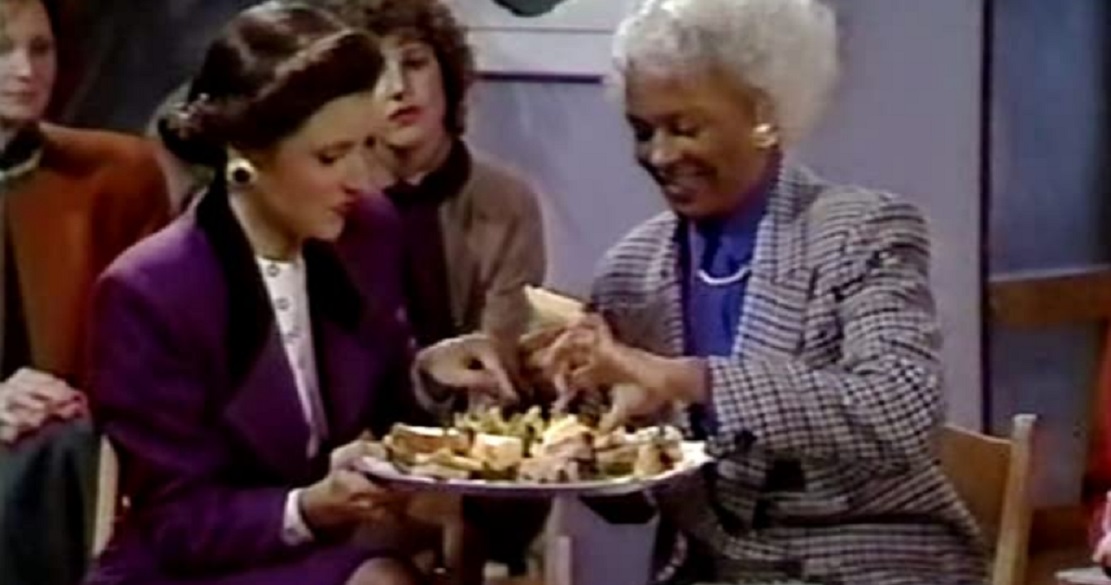 In Day by Day Season 2's "Nice Women, Great Refreshments, Julia Louis-Dreyfus' Eileen gets her old friend and neighbor, Kate (Linda Kelsey) to join her professional women's group. Eileen is disappointed, however, when Kate challenges her for the role of secretary of the group. Politicking begins, and Ayler does a fine job as a member of the group stuck in the middle.
Jake and the Fat Man (Theresa Salt)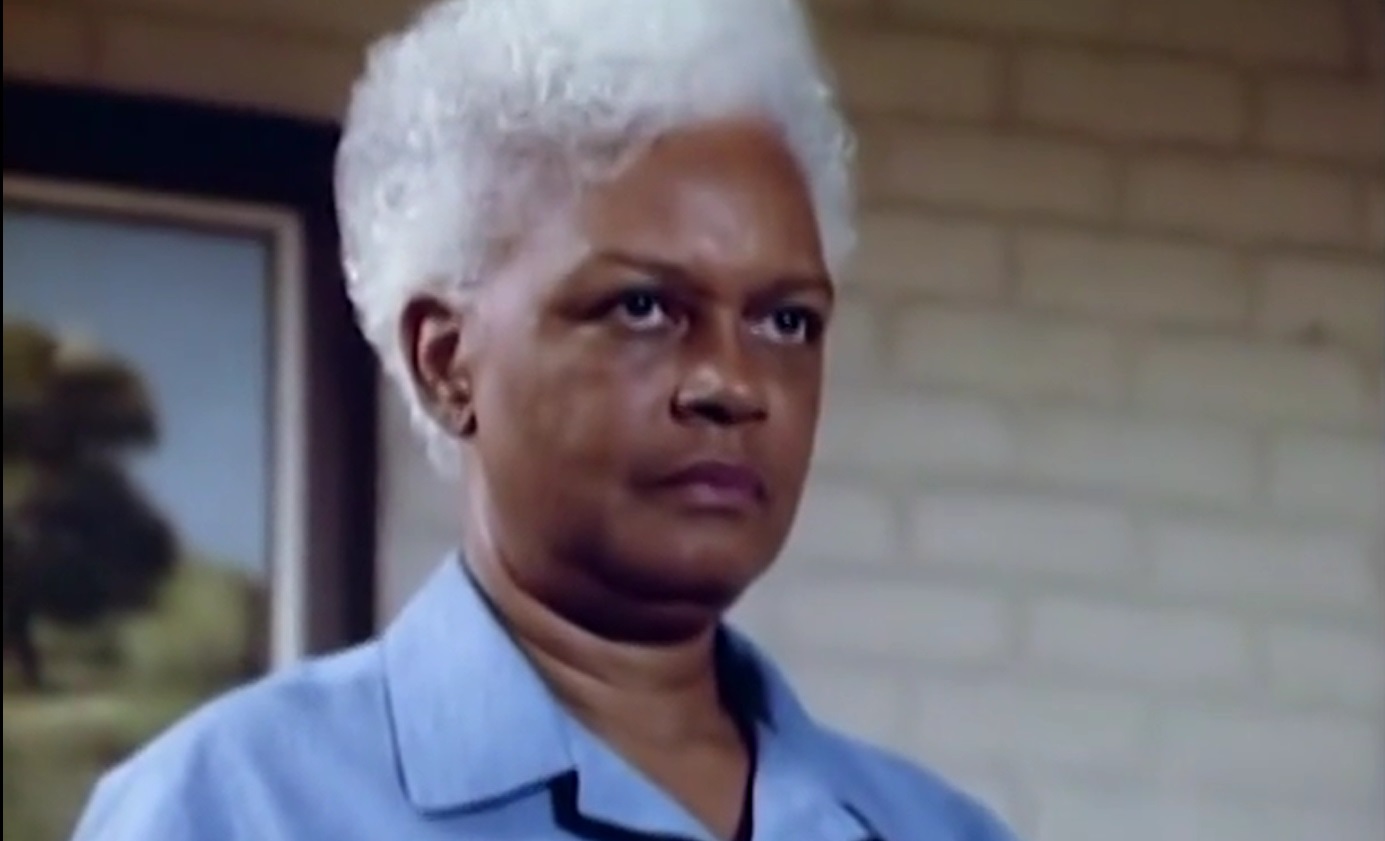 In Jake and the Fatman Season 5's "Come Along With Me," Neely (a police detective character on the show) is investigating a series of murders involving organ theft when she visits Ayler's character in prison. It is clear that Ayler's character is in prison for doing illegal organ transplants, but it is unclear whether she is supposed to be a sympathetic character or a psychopathic character. In any event, she is sort of the Hannibal Lector of the episode, guiding Neely towards the criminal.
She comes off as sympathetic, but that might just be good charisma in action, and not what we're supposed to feel about her.
I'll Fly Away (Aunt Selma)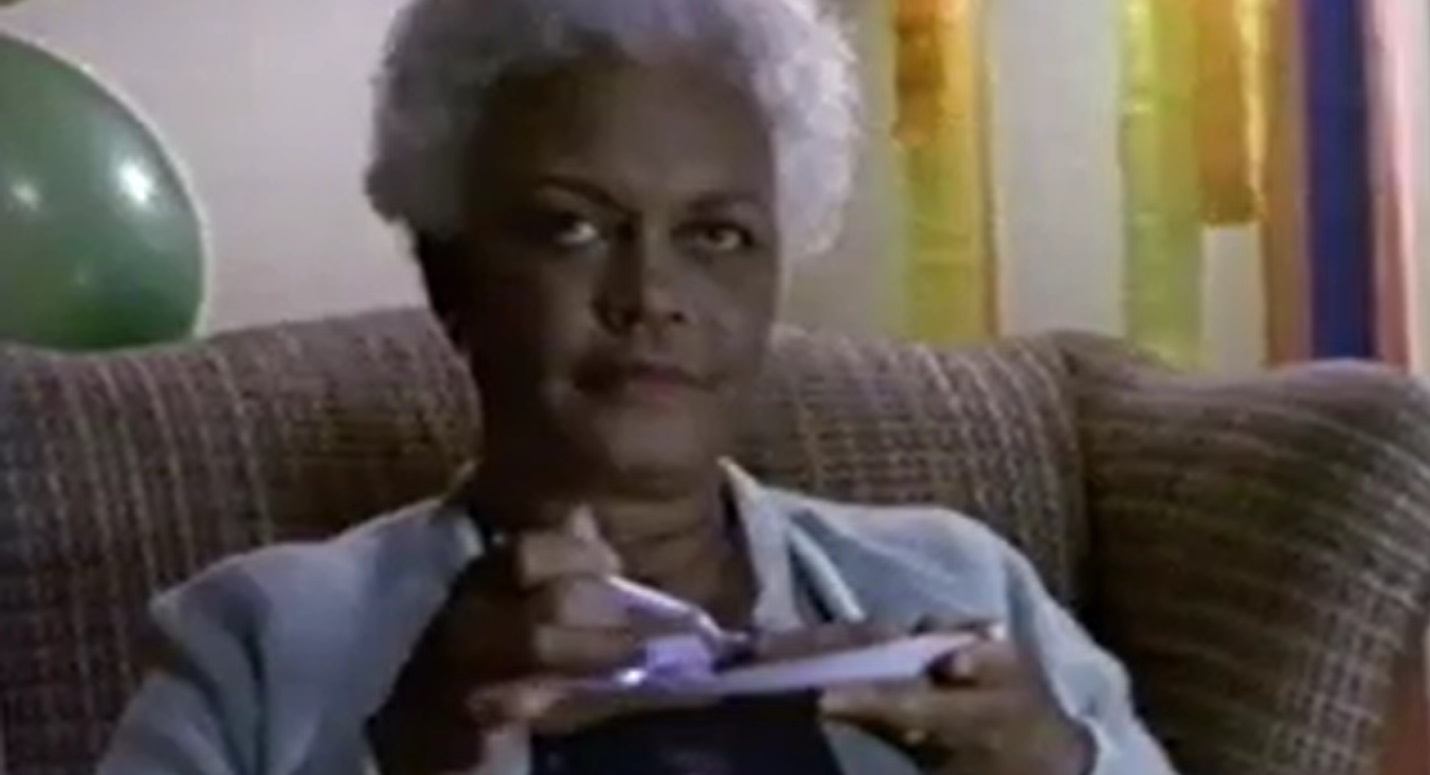 In I'll Fly Away Season 2's "Fragile Truths," we see how Lilly's strong convictions regarding the Civil Rights movement are causing a conflict within her family, as Lilly doesn't invite her cousin Oliver to her father's birthday party because Lilly is disgusted at Oliver for writing a letter to the local newspaper complaining about the movement. He has a nice job at the all-White country club as the head of the caddies, and his mother, Lilly's Aunt Selma, is outraged at Lilly ostracizing her boy. Ayler gives a powerful, if wrong-headed, speech to Lilly and it is filled with all the stuff that only someone who has known you their whole like can throw in to hurt you. It's so good (and so sad).
Six Feet Under (Ellen)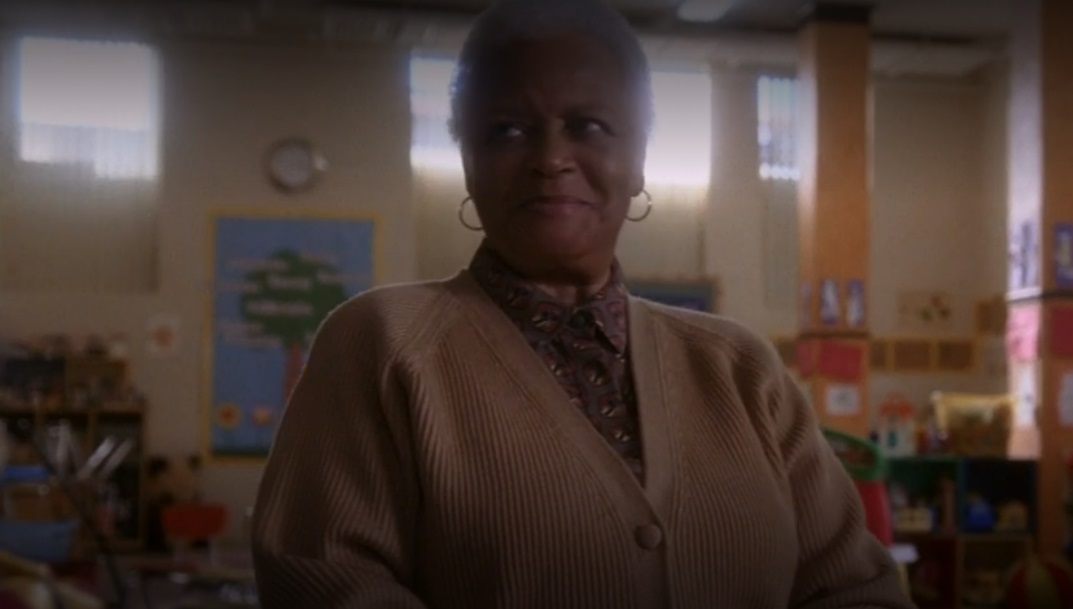 In Six Feet Under Season 4's "That's My Dog," Ayler plays Ellen, a member of a grief support group that Nate joins, and as you might expect, this means that there's a perfect opportunity for a long monologue about grief and Ayler nails it.
If you folks have any other actors you'd like to suggest for this feature, drop me a line at brian@poprefs.com! I have my 28 for this month, but A. feel free to suggest people for the future and B. maybe you'll suggest someone for this month that I like better than the 22 remaining actors I've already chosen.