Five Great William Thomas Jr. Guest Appearances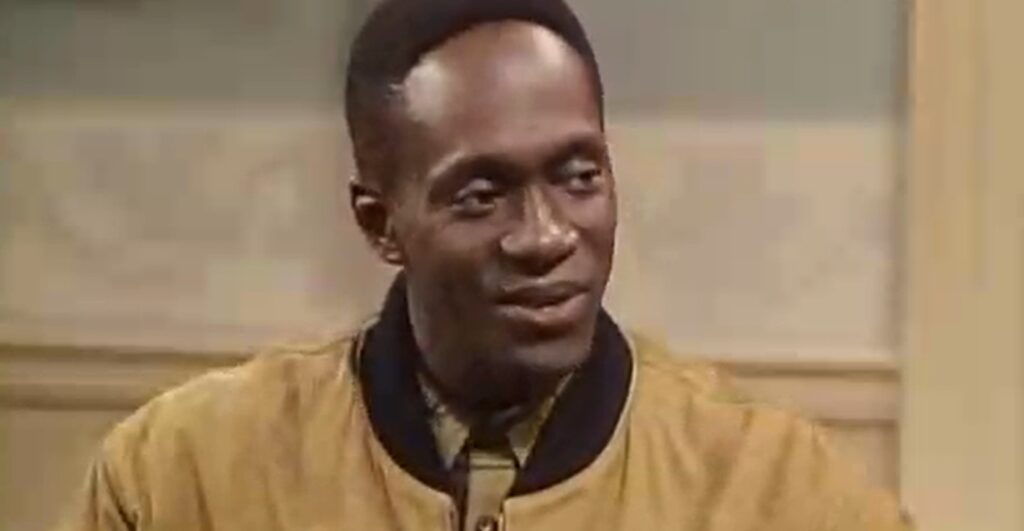 Today, we look at five great guest appearances by William Thomas Jr.
This is "Following a Star," a new feature where I spotlight five great guest spots by an actor who frequently did/does guest spots on TV series in their careers. It doesn't mean that they've NEVER been regulars on shows, but obviously I'm not looking to spotlight people who are best known for their regular TV roles (like no Jason Alexander or Florence Henderson, for instance).
Since this is Black History Month, I'll specifically spotlight Black character actors this month.
William Thomas Jr. is a perfect example of how acting is such a tough business to get into, as even when you're hot as heck as an actor, that hot streak can easily dissipate. In the late 1980s, after a successful career on the stage in New York (he was part of the original cast of La Cage aux Folles), Thomas Jr. was booking really nice gigs, like Cool Charles on the excellent Frank's Place in 1987. When that ended after one season, he was then cast in a new drama in 1989 from Judith Parker, a writer and producer on L.A. Law during its good years (she shared the Emmy win from the show's second Emmy for Best Drama Series, which it won for its Third Season. It won the award for Seasons 1, 3-5). That show, Studio 5-B, about a TV newsroom, was canceled before its first season could even finish airing. Okay, so he was then cast as a major recurring character (a detective who testifies against his White partner after his partner murders a cop killer) in the next show by L.A. Law creator, Stephen Bochco…Cop Rock. Cop Rock, the audacious musical crime drama, didn't make it through its first season, as well.
Thomas Jr. never got another regular TV gig, which is just a shame, as he was a fine actor. Later in his life, he devoted his life to working as a pastor. He tragically passed away in 2020. Here are five great guest spots during his career.
Snoops (Lawrence)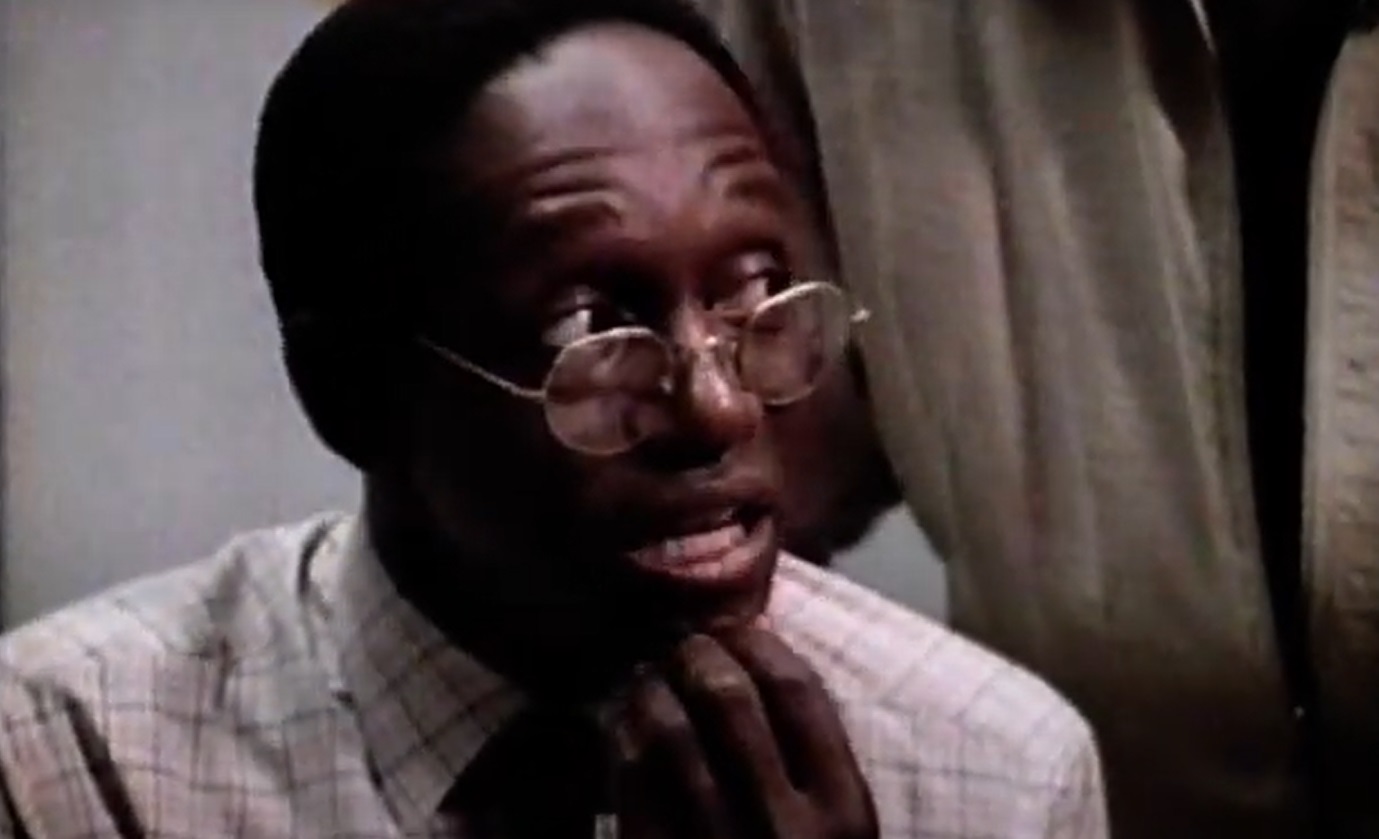 After the disappointing cancellation of the EXCELLENT sitcom, Frank's Place, after just one season, Tim Reid went right back to TV with a comedy/drama starring himself and his wife, the great Daphne Maxwell Reid (also from Frank's Place, and a number of other projects with Reid over the years. I think she is just a bit too famous because of her work on The Fresh Prince of Bel-Air as Aunt Viv II, or else I'd love to do one of these on Maxwell-Reid, she has had some OUTSTANDING guest spots over the years) called Snoops, about a criminologist and his wife who would solve crimes together. Almost certainly due to Reid's familiarity (and presumed respect) with Thomas Jr.'s acting skills, Thomas Jr. had a recurring guest role on the series as Lawrence, a computer expert. Following Die Hard, Black computer nerds were becoming a regular occurrence on TV shows and films, and Thomas Jr. was fine in the role, but sadly, since the show didn't make it through a full first season, we didn't get a lot of Lawrence. Thomas Jr. later guest-starred on Sister, Sister, which also starred Reid, and he also guested on The Fresh Prince of Bel-Air during Maxwell-Reid's time there, so I'd like to believe his former co-stars looked out for Thomas Jr. as much as they could. I always admire actors who do stuff like that.
The Cosby Show (Dabnis Brickley)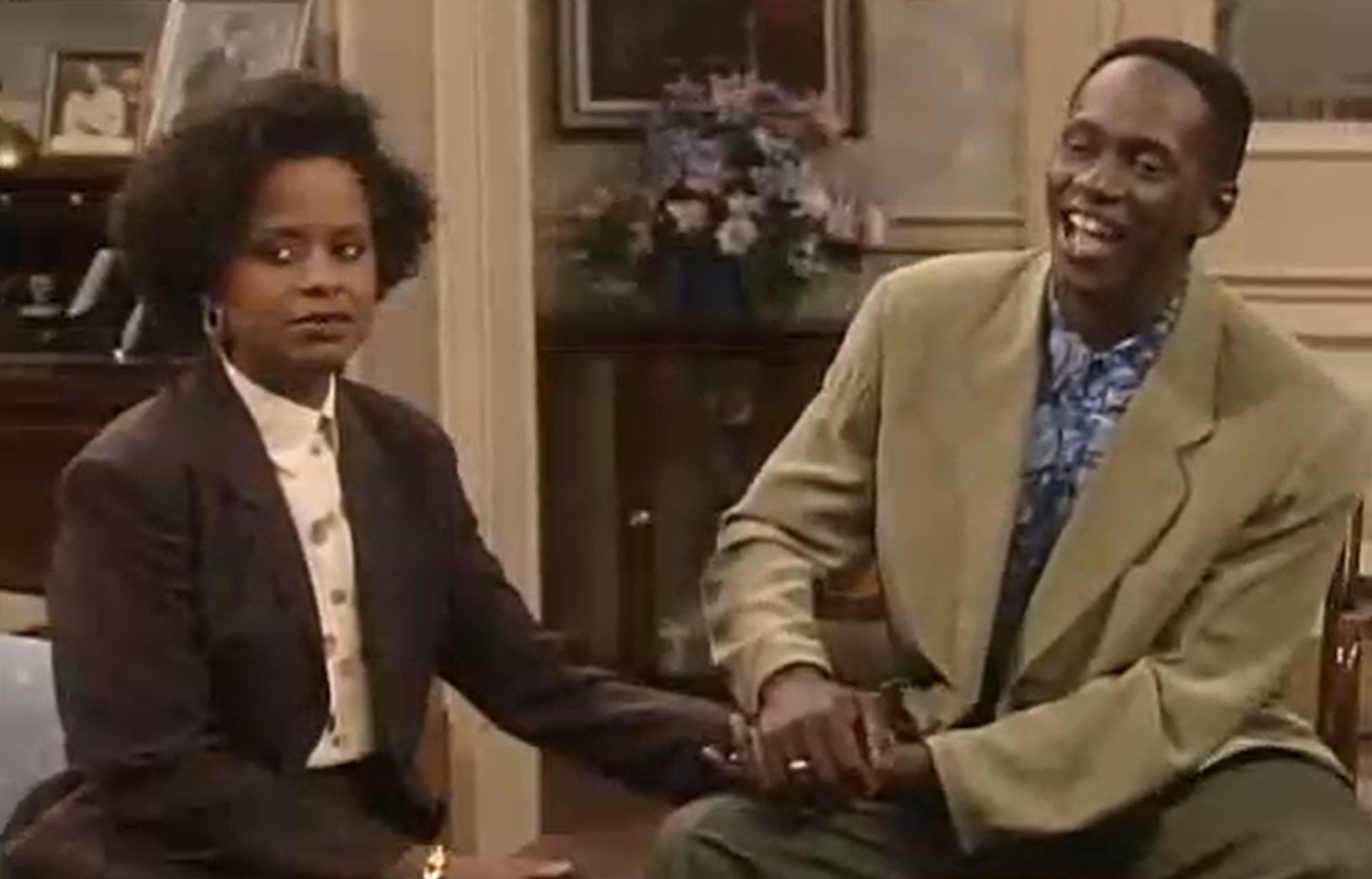 Think about what I just noted earlier about Thomas Jr'. streak from the late 1980s into the early 1990s, and then recall that he was also a prominent guest star on the final season of The Cosby Show as the fiancé of Vanessa Huxtable (Tempestt Bledsoe – by the way, you KNOW The Cosby Show was huge for all of us who grew up in the 1980s when I don't even think twice about how to spell Tempestt Bledsoe's name. That stuff is seared into my brain) and man, it really felt like he was going to be big. In any event, he was great as Dabnis, a guy in his late 20s that was the head of maintenance at Vanessa's college. They fell in love and got engaged, which caused some interesting drama for a while when the relatively elitist Huxtables had to deal with their daughter marrying, in effect, a janitor. However, they soon came around, and when they called off their engagement later in the season, Cliff was distraught, as he had really gotten used to the idea of having a son-in-law who could fix stuff for him. In the series finale, though, it was clear that Vanessa and Dabnis were likely going to get back together. Thomas Jr. did well as Dabis was grilled by the various family members looking out for Vanessa.
Star Trek: The Next Generation (Santos)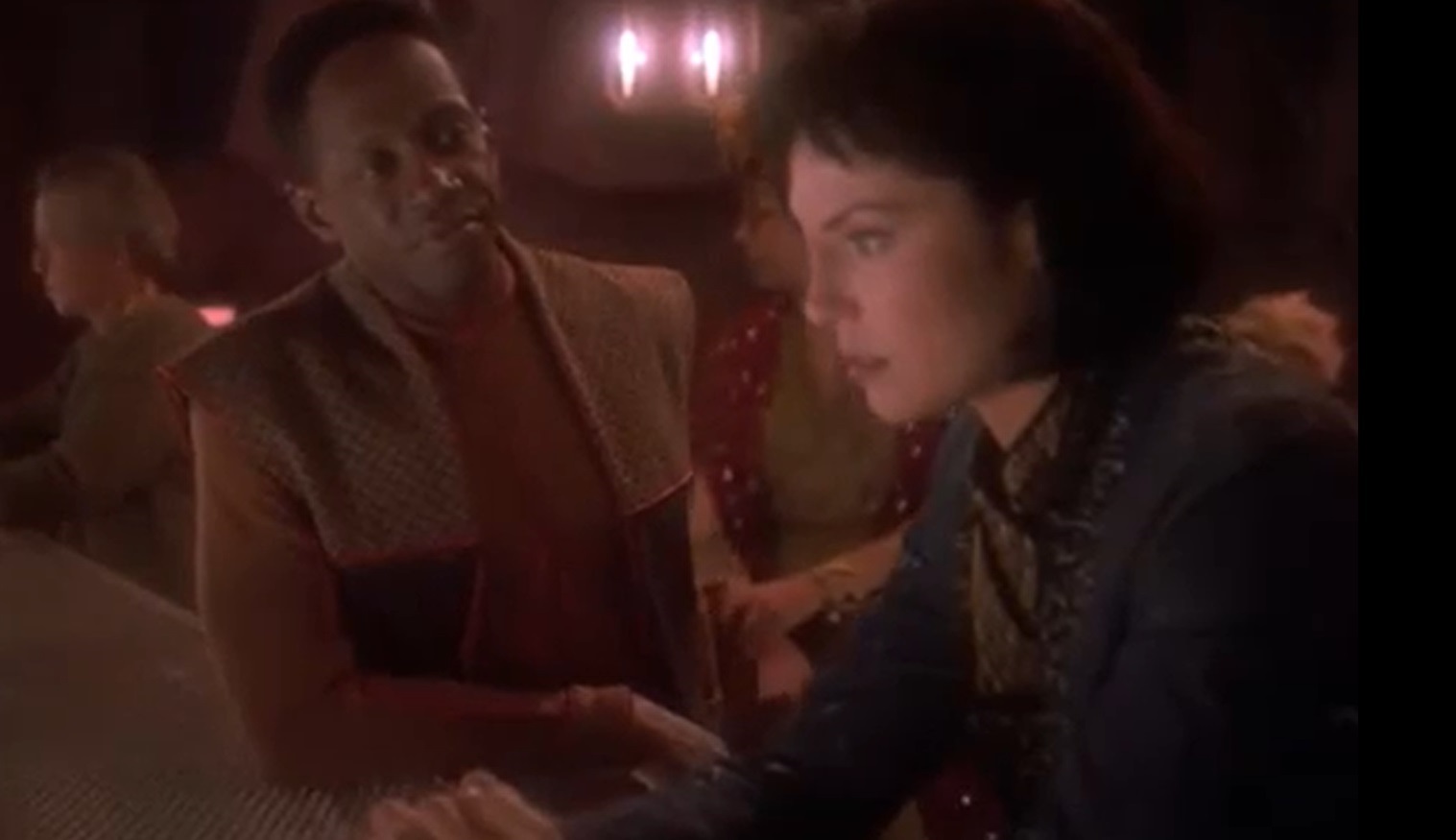 In the penultimate episode of Star Trek: The Next Generation, "Preemptive Strike," Thomas Jr. played Santos, the head of a Maquis cell who got involved with Ro Laren (Michelle Forbes) when she was meant to serve the Federation as a double-agent. In the end, Laren couldn't help but be swayed by the Maquis' righteousness, and warned the Maquis cell that they were walking into a trap. She then left the Federation to join the Maquis herself. Thomas portrayed Santos' righteousness well.
Family Matters (Mr. Lackner)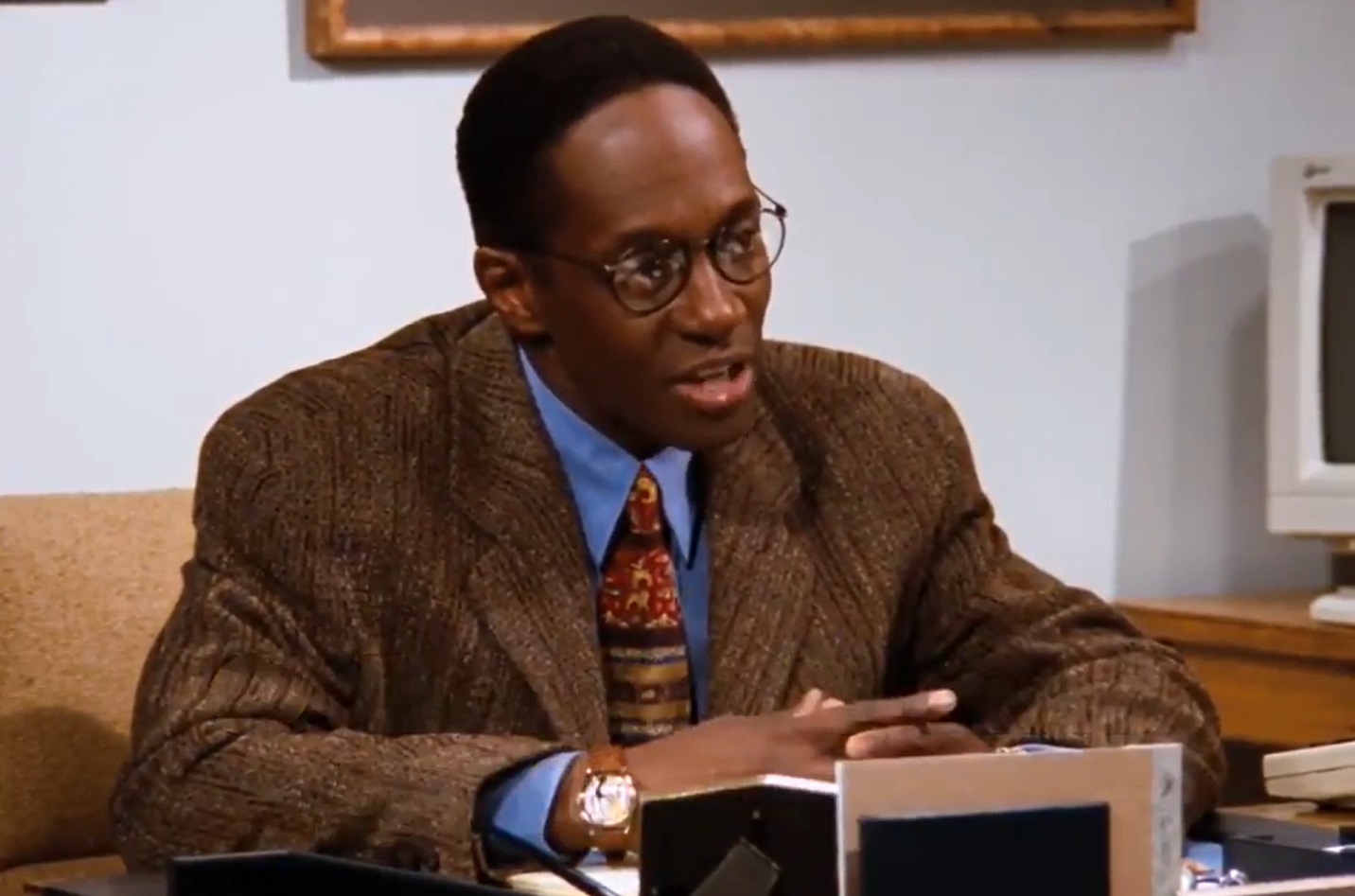 In Family Matters Season 7's "My Big Brother," Thomas Jr. played Mr. Lasker, an official with the Big Brother volunteer program who decided to pair Steve Urkel with a particularly troubled youth named 3J. Eventually, 3J was adopted by Carl and Harriet Winslow. Mr. Lackner was not a major role, but he was still a nice comedic foil to Urkel's over-the-top nonsense.
The West Wing (SitRoom Civilian Advisor David)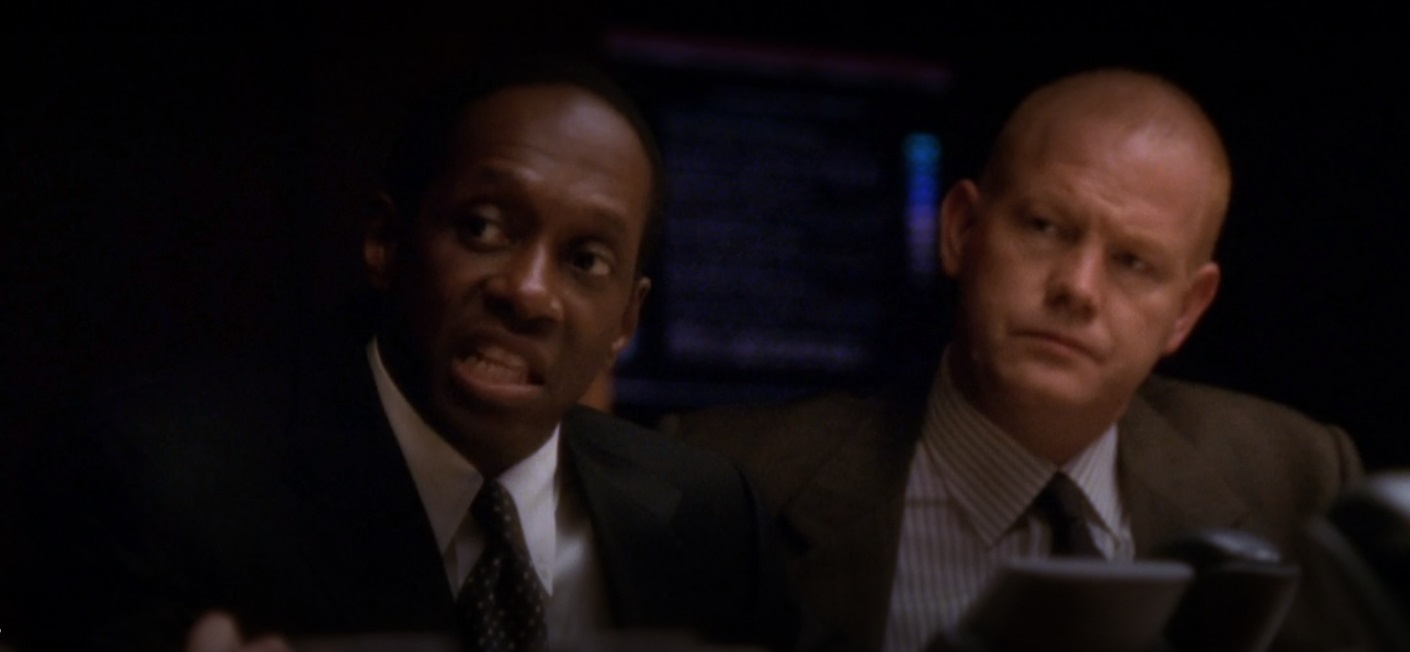 In the last two episodes of Season 3 of The West Wing, "We Killed Yamamoto" and "Posse Comitatus," President Bartlett debates the ethics or righteousness of killing a defense minister of Qumar who is a known terrorist while he is visiting the United States in a diplomatic mission. The SitRoom debate is filled with excellent character actors like Kurt Fuller and Glenn Morshower and more regular cast members of the show, like John Amos, Martin Sheen and John Spencer, and Thomas Jr. more than held his own as a civilian advisor (paired with Fuller) who are advising the President on A. whether they should kill this guy and B. how it would work, logistically.
If you folks have any other actors you'd like to suggest for this feature, drop me a line at brian@poprefs.com! I have my 28 for this month, but A. feel free to suggest people for the future and B. maybe you'll suggest someone for this month that I like better than the 23 remaining actors I've already chosen.