How a Forgotten Demo Became a Blockbuster Hit For Cyndi Lauper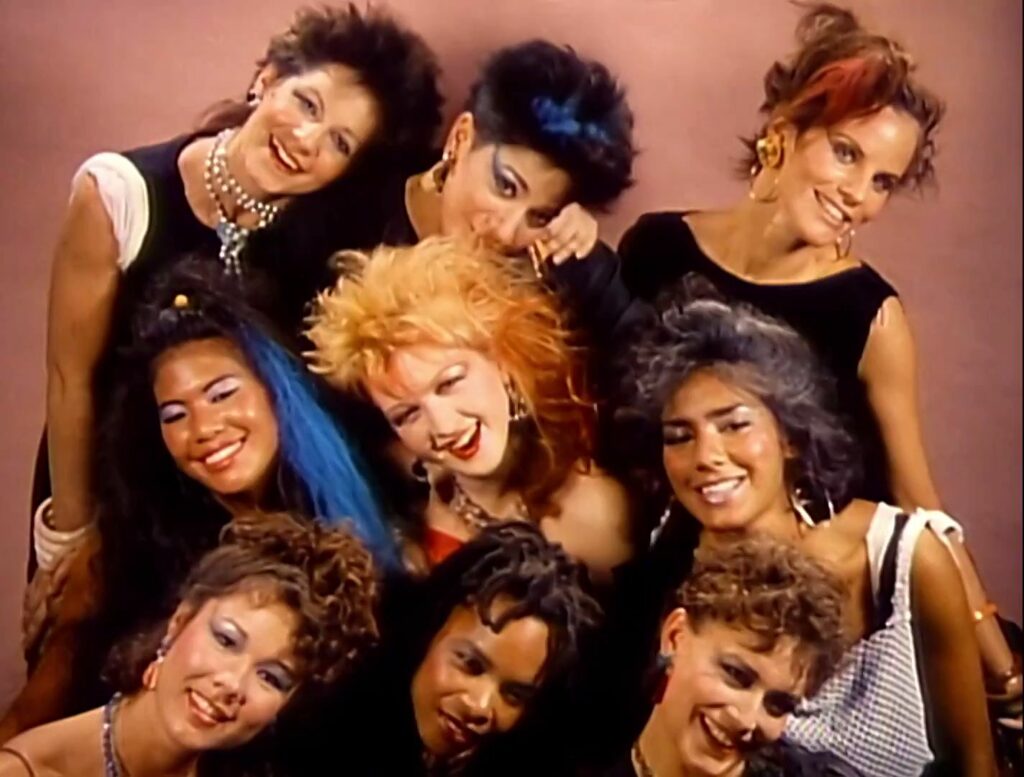 Today, we look at how a friend remembering a demo version of a song led to Cyndi Lauper's "Girls Just Want to Have Fun"
This is Cover Up, a feature where I look at the early life of songs that became famous when someone covered them.
Robert Hazard never became a household name in the United States, but for a period there in the early 1980s, he was one of the biggest singers in all of Philadelphia. He sold 50,000 copies of his 1981 EP, Escalator of Love, JUST IN PENNSYLVANIA ALONE. However, he never really broke out nationwide, but some guys that he was friends with did, with the band The Hooters having a moment there in the mid-1980s with their hit song, "And We Danced" and with a spot at Live Aid in the U.S. side concert of Live Aid (which was held, of course, in Philadelphia).
The Hooters were formed by Rob Hyman and Eric Bazilian, who met at the University of Pennsylvania in the 1970s. One of their classmates, who was in an early band with them, Baby Grand, was Rick Chertoff. Chertoff later became a record executive at Columbia Records where he signed The Hooters, but he also brought Hyman and Bazilian on board to work on the debut album of a young pop singer named Cyndi Lauper in 1983. Hyman co-wrote "Time After Time," but Chertoff looked to Hazard for the main track off of the album.
Hazard had recorded a tune called "Girls Just Want to Have Fun" in 1979, but never released it as a single…
Chertoff was a fan of the song at the time and when he was putting together songs for Lauper, he remembered the song and approached Hazard about the song. Hazard recalled in 1986, "He knew about 'Girls Just Want to Have Fun' for years. He always told me what a great song he thought it was. When he met Cyndi, it was a match made in heaven."
However, there was an early conflict when Lauper wanted a songwriting credit (and thus a cut of the publishing rights). Hazard recalled how he quickly shut that down, "I said, 'Don't do the song.' It didn't matter to me. She was an unknown."
Once that was settled, Hazard worked out the lyrics with Lauper, "I changed all the lyrics over the phone with her. Originally, it was from the guy's point of view. We had to make a lot of gender changes. She took the first verse and second verse and switched them. Why, I have no idea. Melodically, it's exactly the same." He then complimented how Chertoff reworked the song, "It was straight rock 'n' roll. Rick Chertoff produced it and made it an '80s kind of song, put in a lot of electronics. I love what he did with it."
"Girls Just Want To Have Fun", of course, was a smash and became Lauper's defining song for years…
Hazard took some issue with how Lauper had taken some credit for re-writing the tune, "She actually had the guts to say in interviews that she wrote part of it. We sent her a cease and desist order. She did come to me with one line. I used to say, 'All my girls are going to walk in the sun.' And her line was 'I want to be the one to walk in the sun.' The original version was a guy talking about his girlfriends. A gender switch is a common thing and no one takes credit for it."
Lauper, to Rolling Stone, explained her take on the rewriting, "It was originally about how fortunate he was 'cause he was a guy around these girls that wanted to have 'fun' – with him – down there, which we do not speak lest we go blind."
I think I lean towards Hazard (who passed away in 2008) a bit on this conflict.
If anyone has a suggestion for a future Cover Up, drop me a line at brian@popculturereferences.com