Playing TV Bingo With Out of This World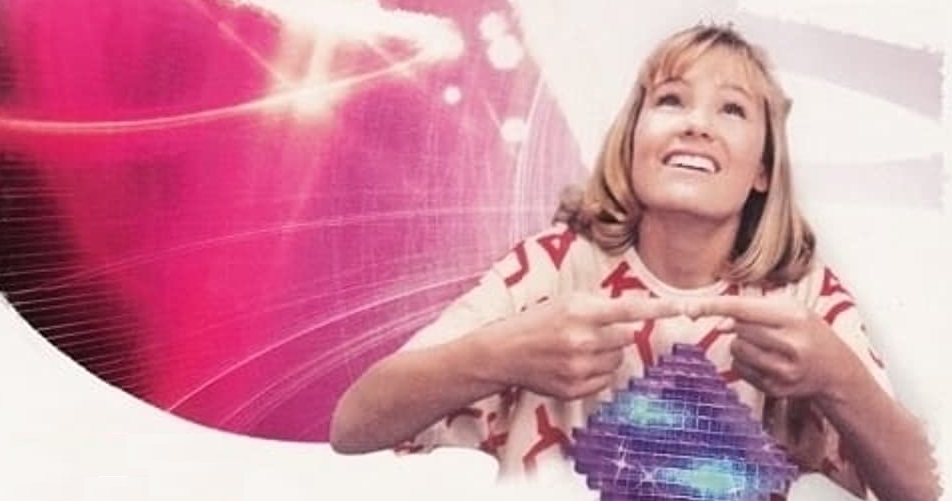 Today, in TV Bingo, we take a look at Out of This World.
You know the concept, I use a TV Bingo card (one for dramas and one for sitcoms) and I'll go through the episodes in order and see how quickly I hit a bingo. In case you don't know how bingo works, the idea is that you mark off a box (in traditional bingo, someone will draw ping pong balls with numbers and letters on them like a lottery machine) and when you check off five boxes in a row (whether left to right, up and down or diagonal) then that counts as a "bingo." Here, we'll be going episode-by-episode and seeing whether they match any of the boxes on our bingo card. When we hit five in a row, that's a "bingo"!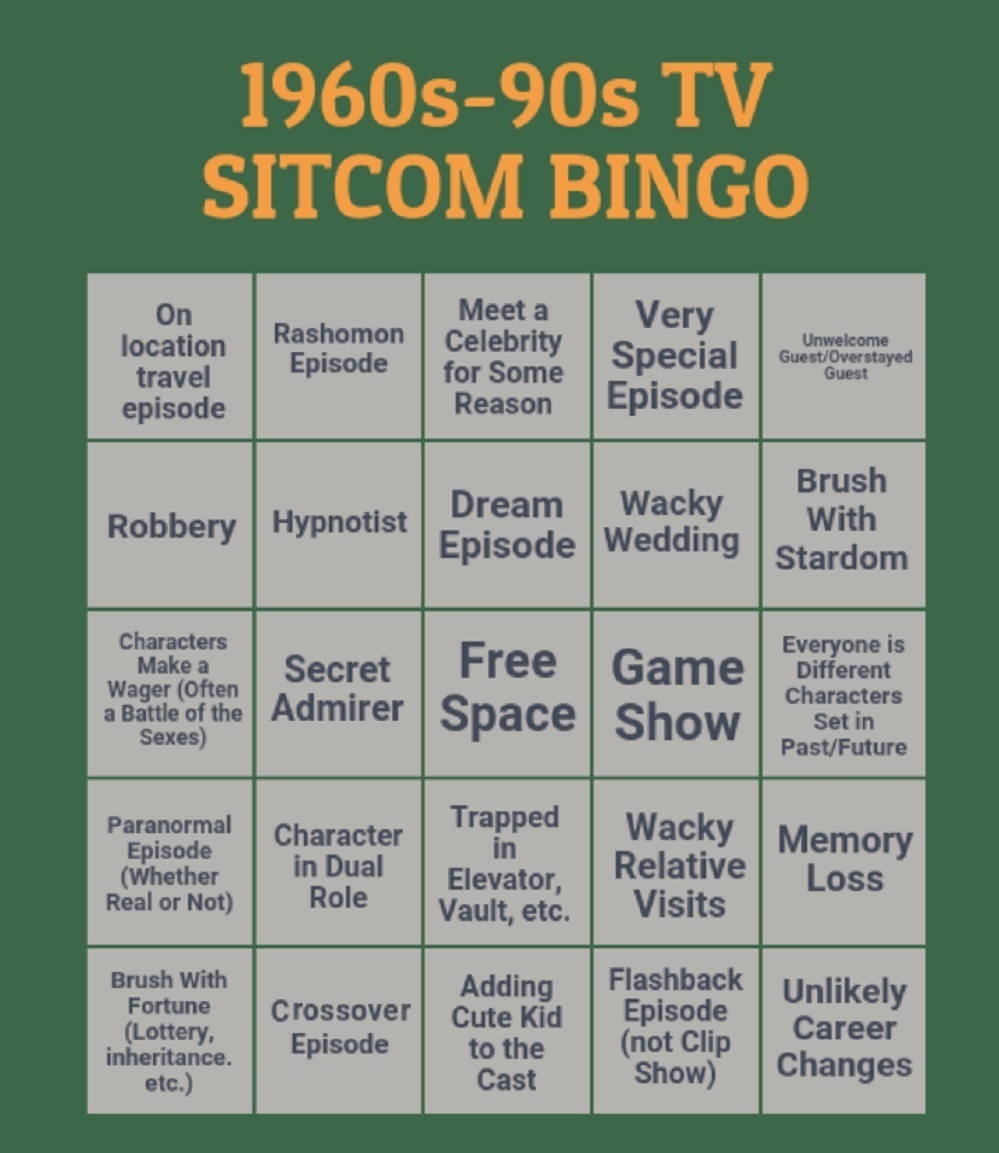 Today, based on a suggestion from my wife, Meredith, we take a look at the science fiction 1980s sitcom, Out of This World, about a teen who discovers that her father was an alien and that she now has the ability to freeze time. Hijinks, as you suspect, ensue.
Let's take a look!
The whole concept of the series was paranormal, so I'll check that box off right away.
Season 1's "The Nightmare" was a dream episode.
Season 1's "Dueling Mayors" guest-starred Charles Nelson Reilly as himself.
Season 1's "The Russians Are Coming" has Donna Pescow also play a Russian spy.
Season 2's "Guess Who's Coming to Earth" has Evie's grandfather from space visit.
Season 2's "Whose House Is It, Anyway?" has Kyle pretend to still be injured so he can continue to live with Evie and Donna.
Season 3's "Evie Goes for the Gold" has Evie have a crush on her gymnastics coach.
Season 3′ "A Kinder, Gentler Mayor" has Donna surprisingly elected as Mayor.
Season 4's "Forget Your Troubles" has Donna get amnesia.
Season 4's "Marlowe Vice" sort of had a robbery.
Season 4's "Stump Your Neighbor" is a game show episode.
I guess it didn't make it!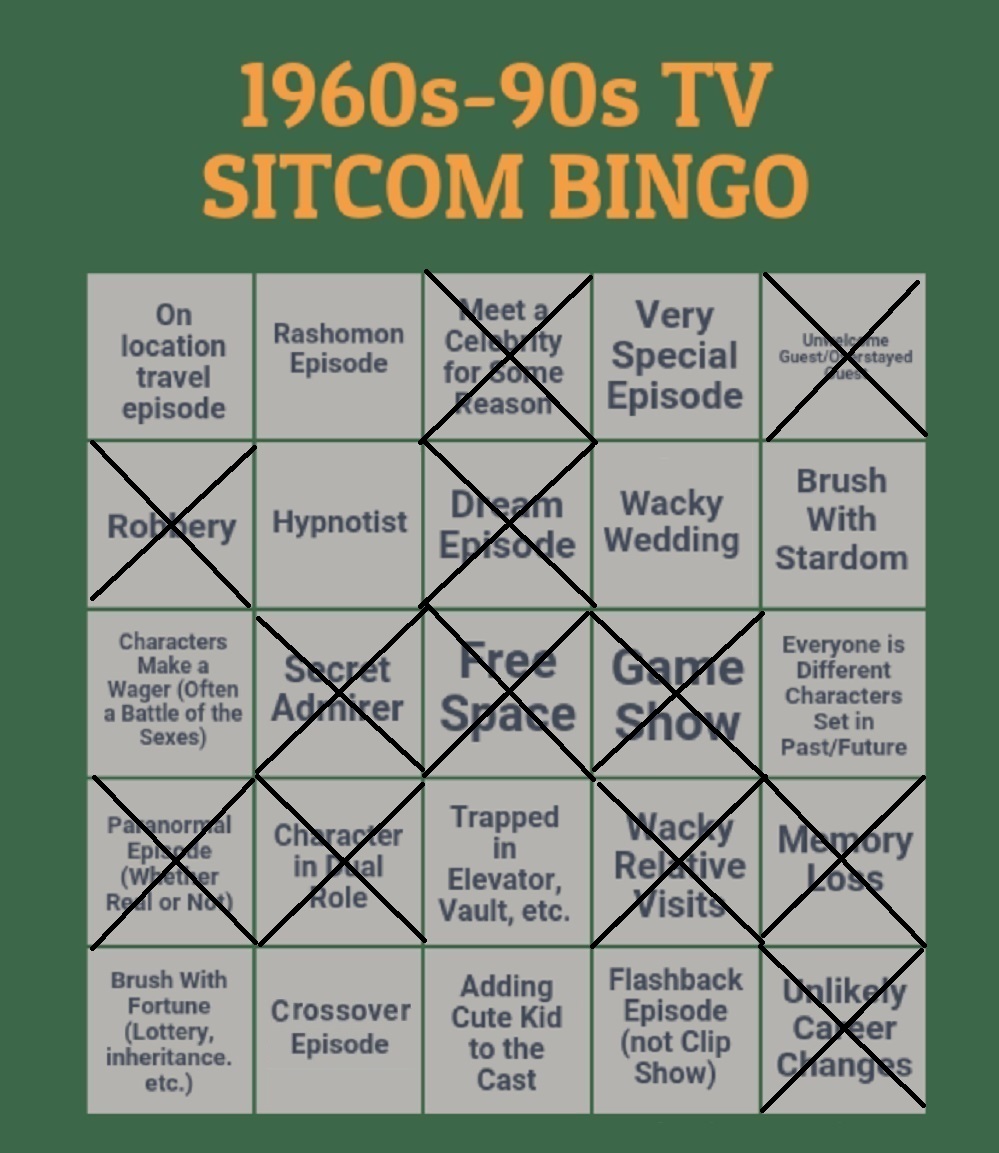 Feel free to suggest other shows for me to cover in future TV Bingos at brian@popculturereferences.com!