Playing TV Bingo With Star Trek: The Next Generation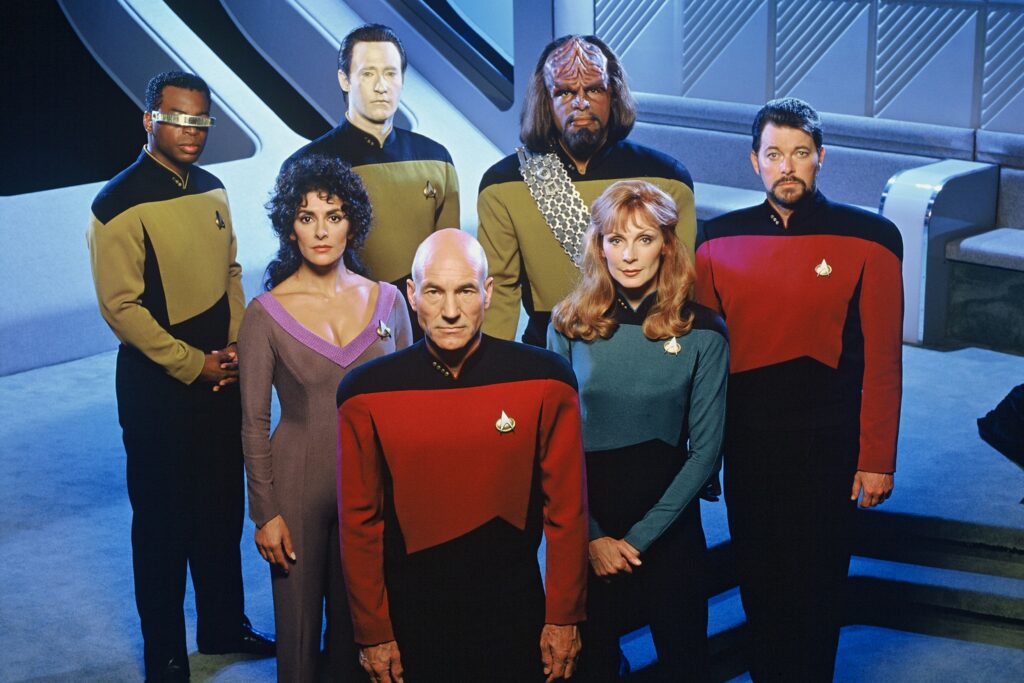 Today, as part of TV Bingo Tuesday, we play TV Bingo with Star Trek: The Next Generation!
You know the concept, I use a TV Bingo card (one for dramas and one for sitcoms) and I'll go through the episodes in order and see how quickly I hit a bingo. In case you don't know how bingo works, the idea is that you mark off a box (in traditional bingo, someone will draw ping pong balls with numbers and letters on them like a lottery machine) and when you check off five boxes in a row (whether left to right, up and down or diagonal) then that counts as a "bingo." Here, we'll be going episode-by-episode and seeing whether they match any of the boxes on our bingo card. When we hit five in a row, that's a "bingo"!
My pal Bill Walko and I went over the TV drama bingo card and came up with the current (I think improved) version of the card. Here it is…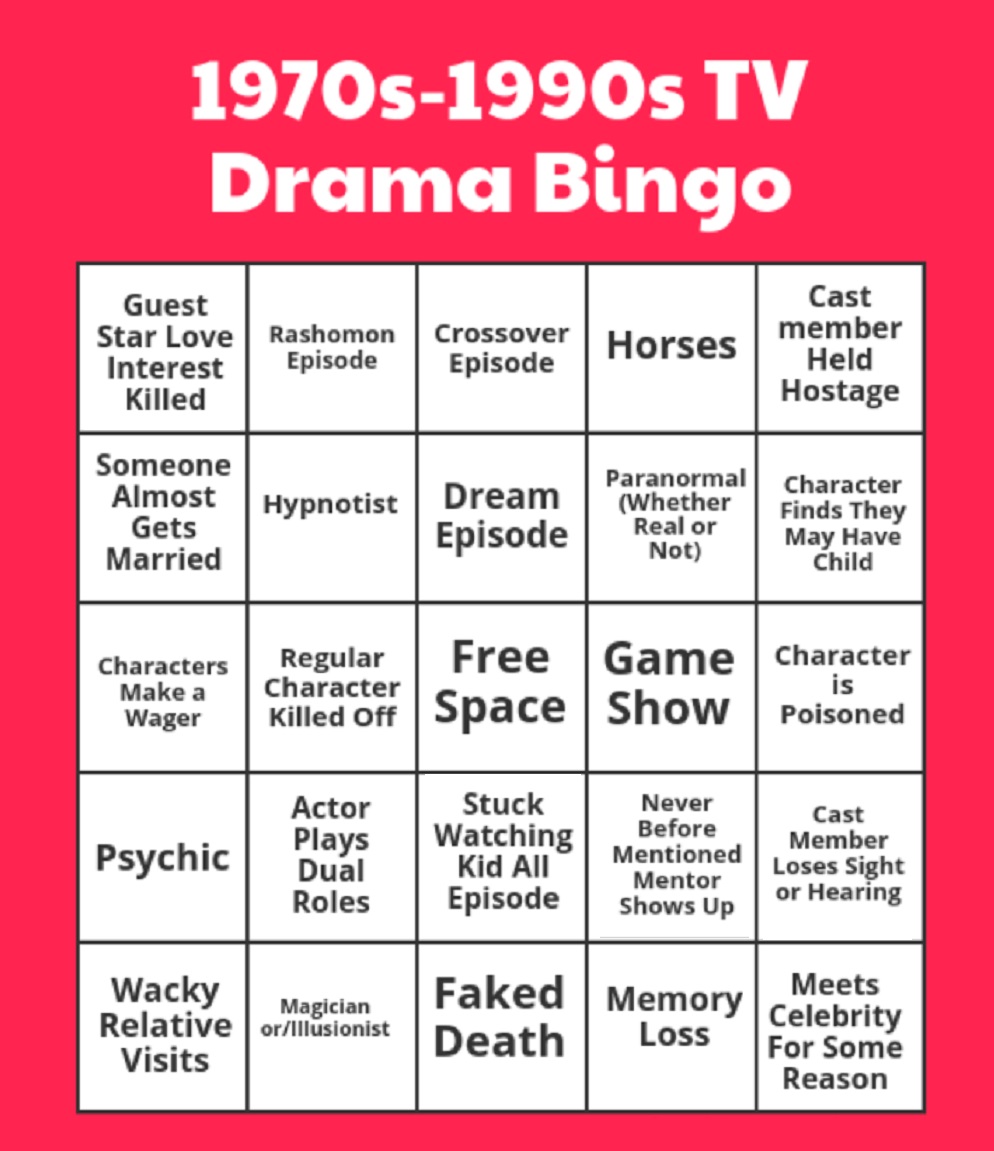 I thought it might be interesting to see if a science fiction show set in the future would still hit the same cliches as shows set in the present, so let's take a look at the sequel series to the original Star Trek, Star Trek: The Next Generation.
I guess Deanna Troi is inherently a psychic, right?
Similarly, the first episode introduces Q, who is basically a magician and paranormal, right?
Season 1's "Haven" is definitely a wacky relative visit.
I'm going to say characters playing roles in the holodeck doesn't count as dual roles.
However, right after the Dixon Hill episode, Season 1's "Datalore" has Brent Spiner play Lore.
Season 1's "Skin of Evil" sees Tasha Yar killed off.
Season 2's "Pen Pals" reveals Picard's love for horses, via holodeck horses.
Season 2's "Samaritan Snare" involves LaForge being held hostage.
If you don't think that's a hostage situation, whatever, there are tons of episodes with hostages in them.
So that's a bingo!