Playing TV Bingo With The A-Team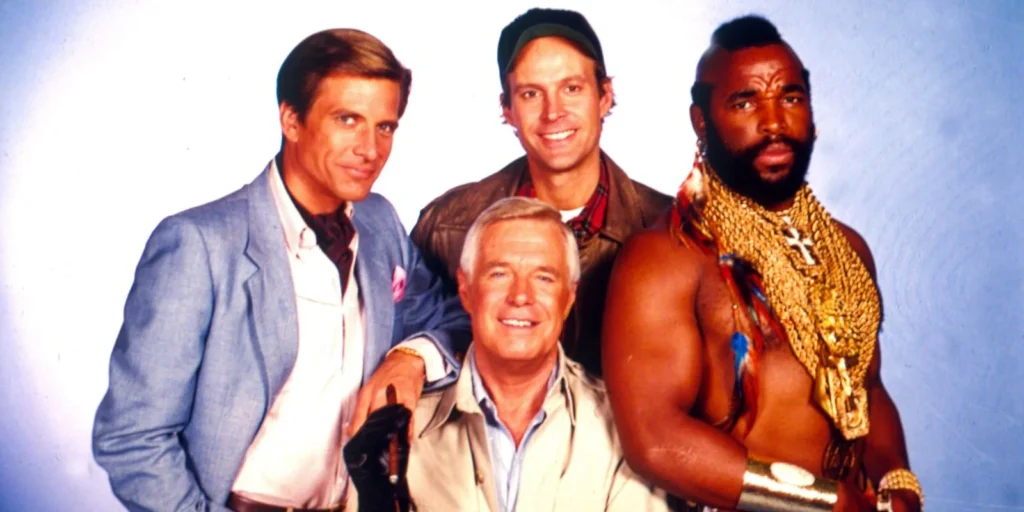 Today, as part of TV Bingo Tuesday, we play TV Bingo with The A-Team!
You know the concept, I use a TV Bingo card (one for dramas and one for sitcoms) and I'll go through the episodes in order and see how quickly I hit a bingo. In case you don't know how bingo works, the idea is that you mark off a box (in traditional bingo, someone will draw ping pong balls with numbers and letters on them like a lottery machine) and when you check off five boxes in a row (whether left to right, up and down or diagonal) then that counts as a "bingo." Here, we'll be going episode-by-episode and seeing whether they match any of the boxes on our bingo card. When we hit five in a row, that's a "bingo"!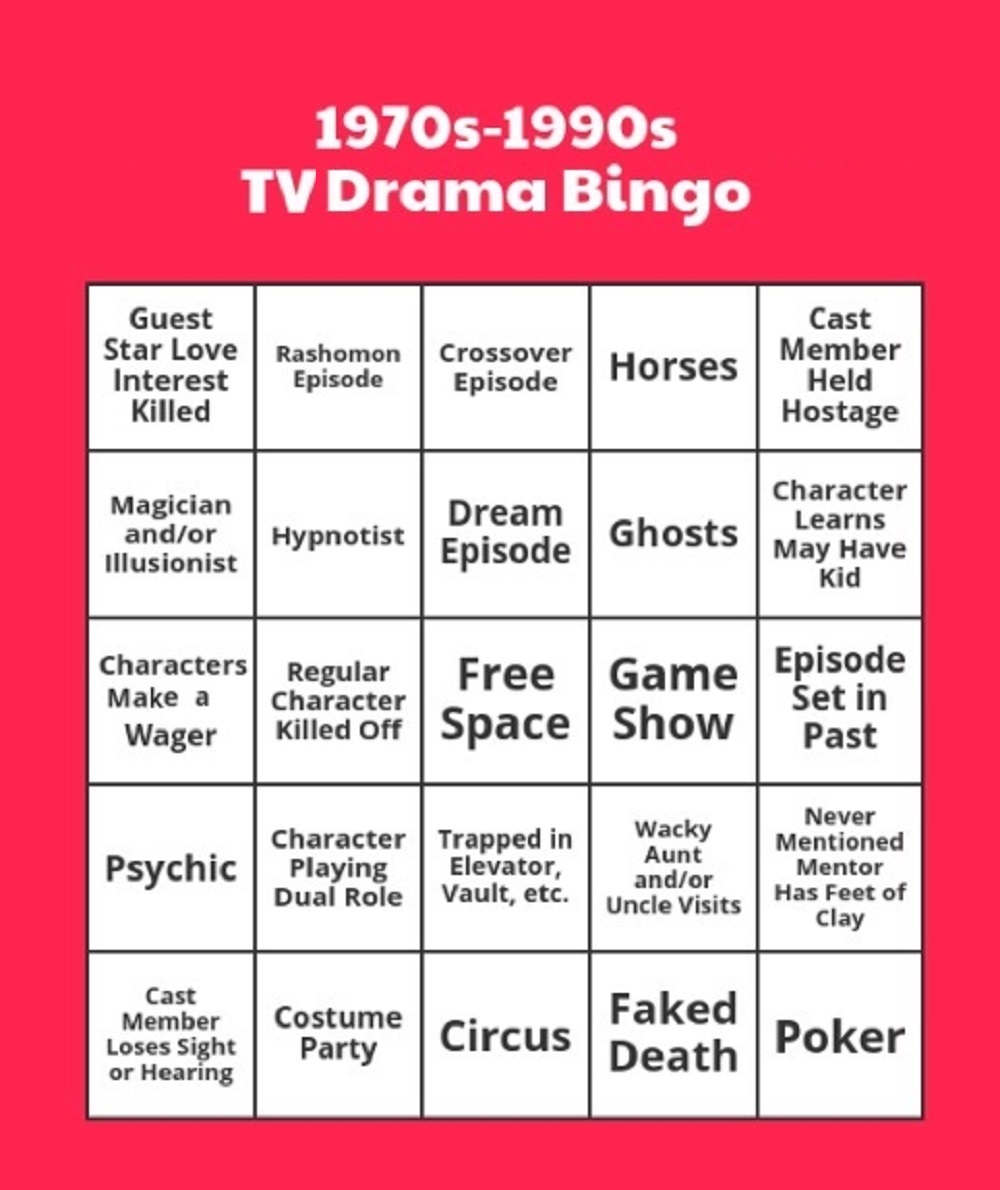 Today, we look at The A-Team, the TV series about a crack commando unit in Vietnam that was framed for a crime that they didn't commit. They are trying to clear their name and in the meantime, they spend their days helping out people who need their particular brand of services.
Let's take a look!
A quick aside, "Dual roles" doesn't mean characters in disguises.
Season 1's "Children of Jamestown" was the first of many episodes where the team were held hostage.
Season 1's "The Beast from the Belly of a Boeing" has Murdock blinded, forcing Hannibal to have to land the plane.
Season 2's "When You Comin' Back, Range Rider?" involved horses.
Season 2's "In Plane Sight" has B.A. hypnotized for the first time.
Season 3's "Showdown!" involved a circus.
Season 3's "Sheriffs of Rivertown" involves a poker player.
Season 4′ "Judgement Day" had a costume party in it.
Season 4's "Wheel of Fortune" involved, you know, the game show of that name.
Season 4's finale, "The Sound of Thunder," kills off the General who was chasing the A-Team.
Season 5's "Firing Line" had both a dream (of a botched attempt by the A-Team to escape) and a faked death (how they ACTUALLY escaped, with their deaths by firing squad faked).
And that's a bingo!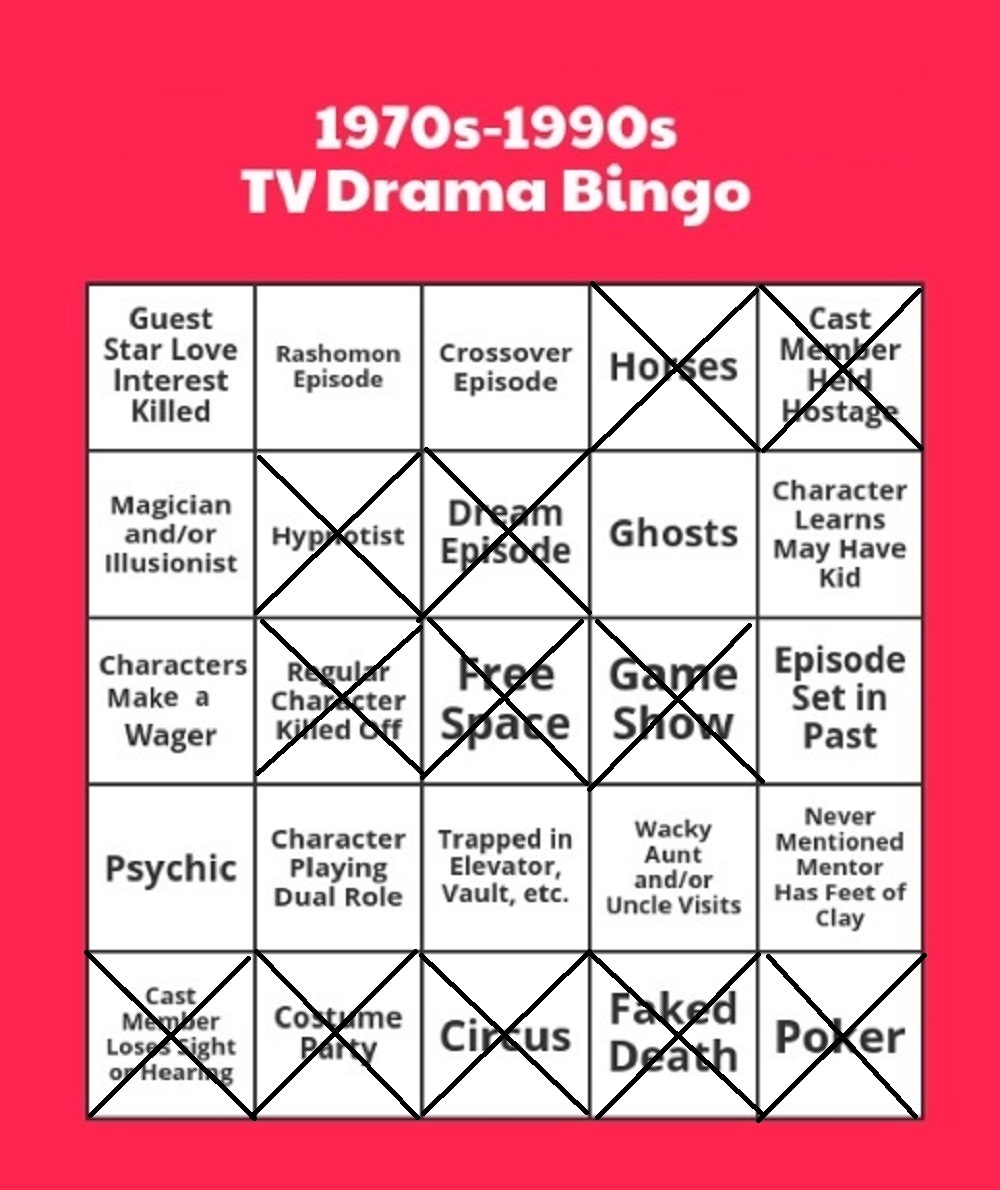 Feel free to suggest other shows you'd like to see us play TV Bingo with by e-mailing me at brian@popculturereferences.com