Playing TV Bingo With Wonder Woman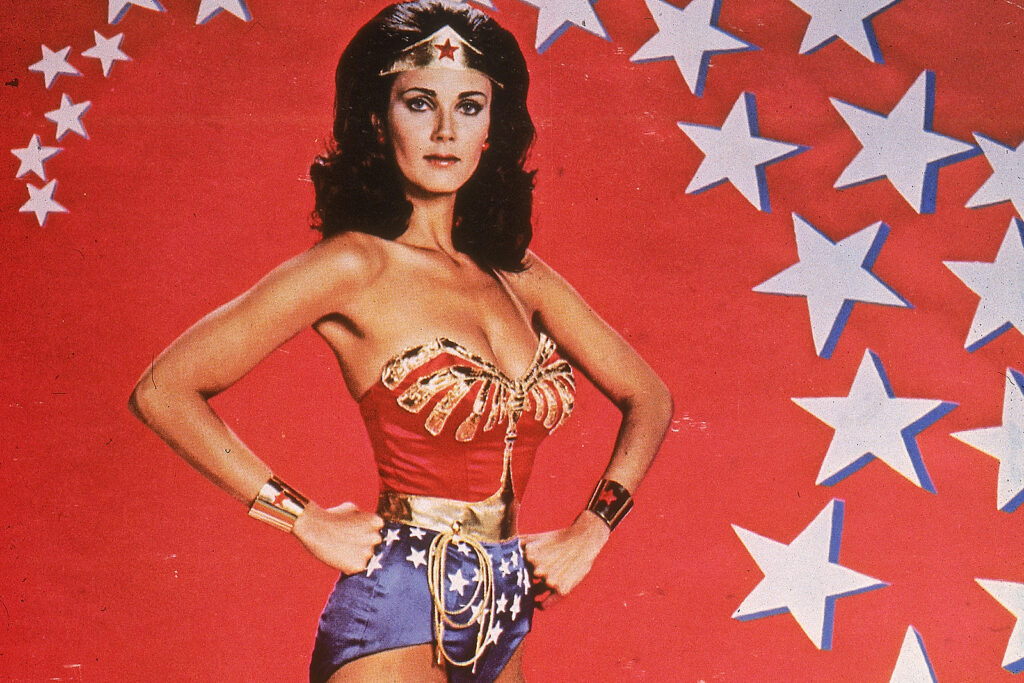 Today, as part of TV Bingo Tuesday, we play TV Bingo with Wonder Woman!
You know the concept, I use a TV Bingo card (one for dramas and one for sitcoms) and I'll go through the episodes in order and see how quickly I hit a bingo. In case you don't know how bingo works, the idea is that you mark off a box (in traditional bingo, someone will draw ping pong balls with numbers and letters on them like a lottery machine) and when you check off five boxes in a row (whether left to right, up and down or diagonal) then that counts as a "bingo." Here, we'll be going episode-by-episode and seeing whether they match any of the boxes on our bingo card. When we hit five in a row, that's a "bingo"!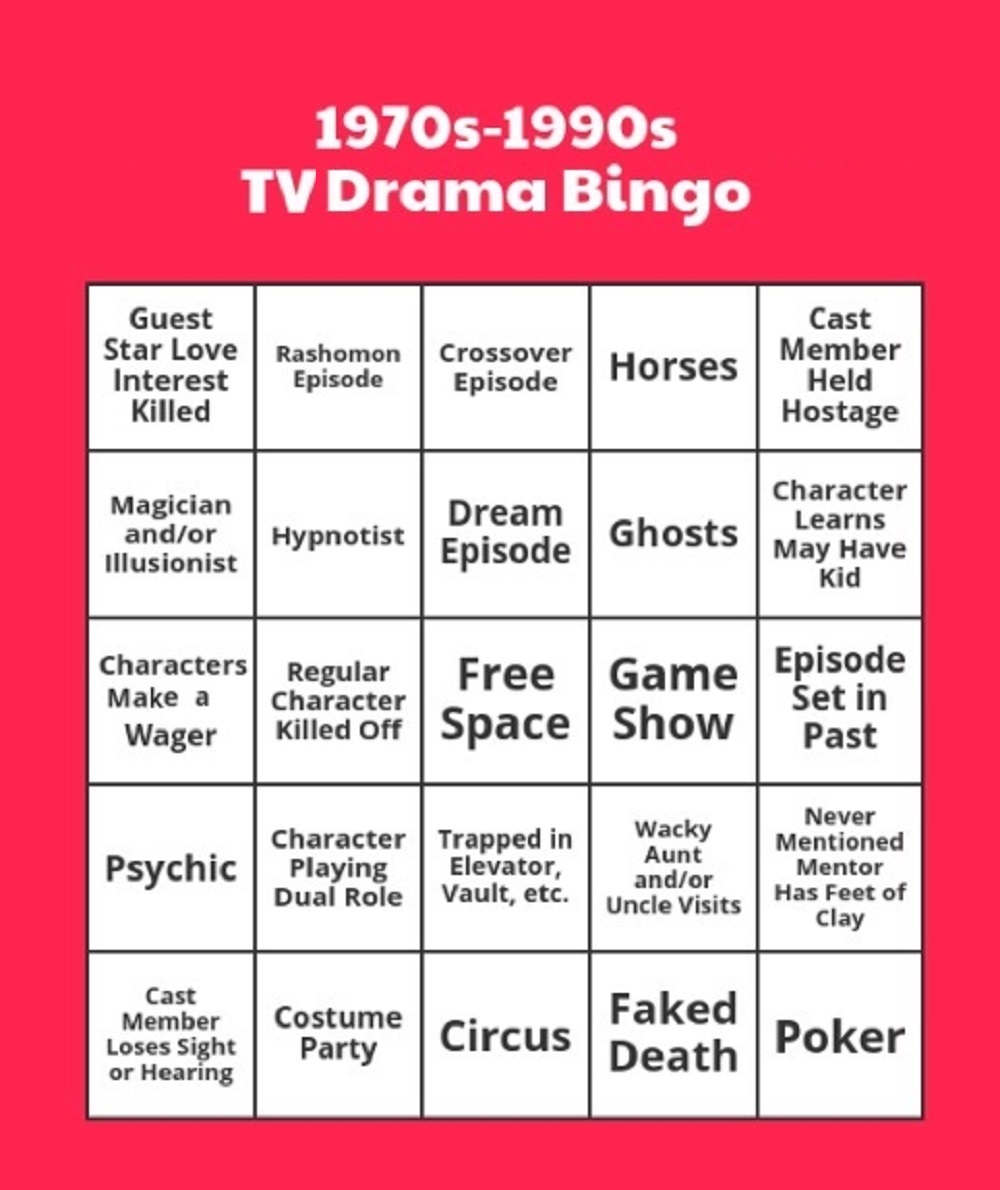 Today, we're looking at the Wonder Woman superhero TV series that ran for three seasons (1 on ABC set in World War II and then 2 on CBS set in modern times).
In Season 1's "Fausta: The Nazi Wonder Woman," Wonder Woman is being held hostage by the Nazis.
Season 1's "The Bushwackers" involves horse thieves.
Season 2's "The Return of Wonder Woman" involves Lyle Waggoner taking over the role of the SON of his original character. I think that counts as a dual role, even if it is a bit different from the dual roles I'm usually talking about on shows (amusingly, there was a more typical dual role episode just a couple of episodes later, with Lynda Carter playing two roles).
Season 2's "The Man Who Could Move the World" has scenes set back during World War II.
Season 2's "The Pied Piper" involves hypnosis.
Season 2's "Diana's Disappearing Act" involves a magician.
Season 2's "Seance of Terror" involves psychics AND ghosts!
I guess Season 3's "Spaced Out" would count as a costume party.
Huh, I guess Wonder Woman doesn't hit a bingo! Too many comic book genre-specific episodes, it appears. How was there not a dream episode?!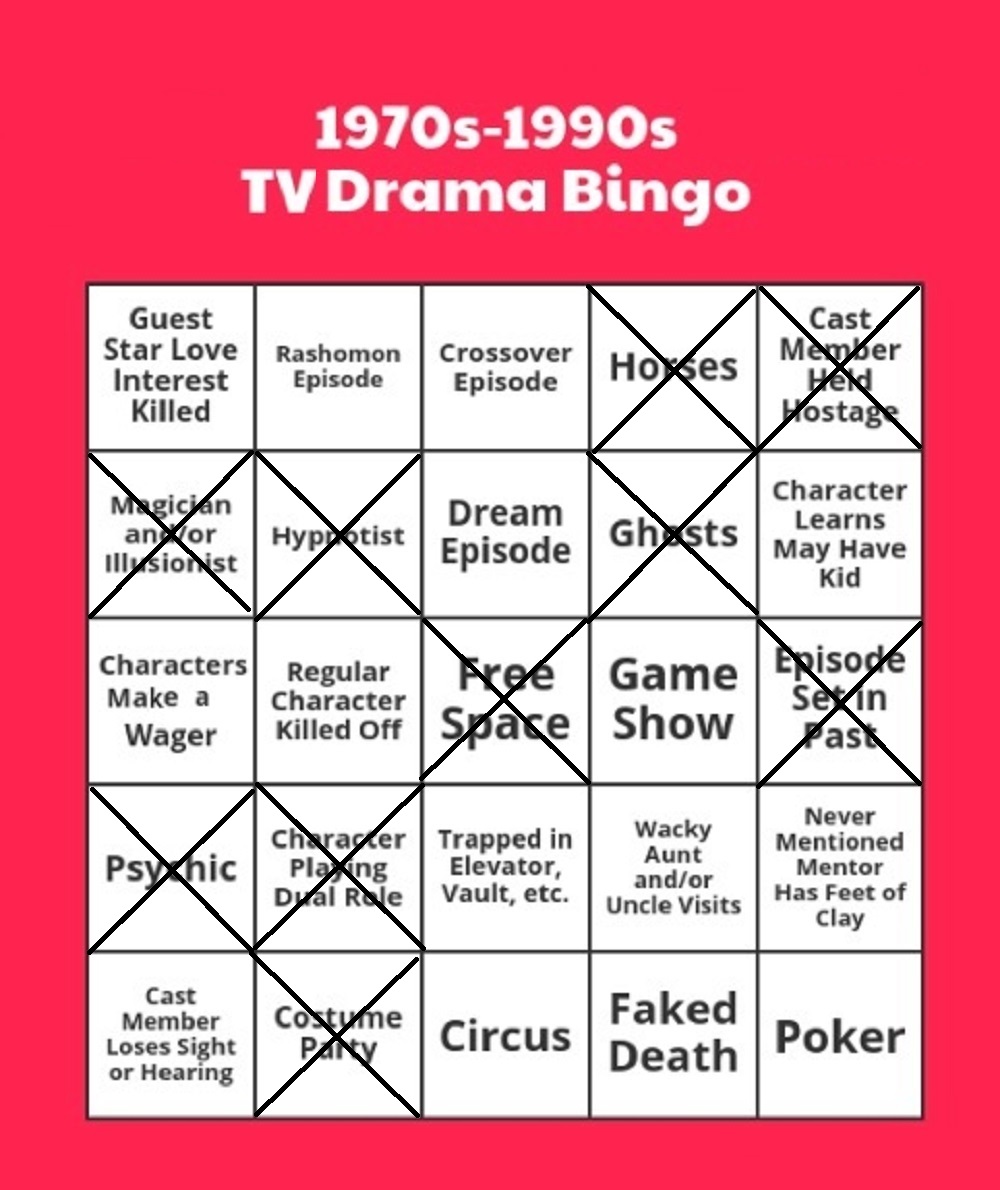 Feel free to suggest other shows you'd like to see us play TV Bingo with by e-mailing me at brian@popculturereferences.com