The Loop's Second Season Tilted Work/Life Balance All the Way Towards Work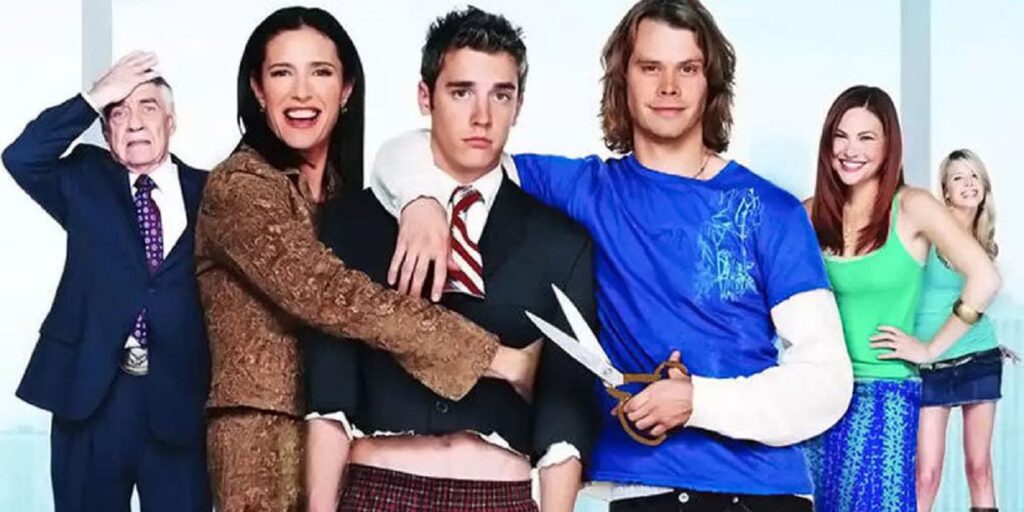 Today, we look at how The Loop went all in on being a workplace comedy in Season 2.
This is "Gonna Make a Change," a feature where I spotlight shows that underwent major revamps during their runs to avoid cancellation. Note that I mean MAJOR revamps, not, like, M*A*S*H getting more serious as it went on or Cheers becoming more of an ensemble comedy once Shelley Long left.
Everyone has an actor that we think is good enough to become a star, and we root for them to succeed. I probably have more than most people (although, this would make a good Pop Culture Theme Time, right? I'll try that in the future), and one of them is Bret Harrison. Ever since he broke out on the later seasons of Grounded For Life, I thought that he was destined to become a TV star. Sadly, it never quite worked out (and he had a lot more chances than most and, honestly, since he's a guy, 41 isn't actually too old to still have a surprise breakout. If he was a woman, he'd already be locked in as a grandmother). One of his first starring vehicles was The Loop.
Original Concept: The basic setup for The Loop was that Harrison played Sam, a young airline executive in Chicago (hence "The Loop"). Philip Baker Hall played the cantankerous CEO of the company, and Mimi Rogers was Sam's direct boss. The idea was to contrast Sam's work life (where he even had his own secretary, Darci, played by Joy Osmanski) and his home life. You see, since Sam was so young, he had three roommates, and they were all at much different points in their lives than him. Sam's carefree older brother, Sully (Eric Christian Olsen), always tried to get his younger brother to loosen up, as did Sam's other two roommates, Lizzy (Sarah Wright, then going by Sarah Mason), an adventurous bartender, and Piper (Amanda Loncar), a down-to-Earth medical student. Sam had a huge crush on Piper. So yeah, that's the show – Sam trying to balance his work life and his home life.
The show also had an awesome theme song by the outstanding comic book creator, James Kochalka…
Revamped Concept: In Season 2, the producers decided that the work stories were so much better than the home stories, so they just dropped the home life angle entirely, with Lizzy and Piper both excised from the cast. Sully remained because, well, he was Sam's brother, but otherwise, the second season was basically just a workplace comedy.
Did it get the show more than one last season?: No. In fact, Season 2 didn't even get a full REDUCED order. It was reduced to 13, and then reduced to 10. The show was canceled before they even started airing the second season. But hey, at least Eric Christian Olsen and Sarah Wright most likely met doing the show! They've been married for over a decade and have three children. So something good came out of the show!
Okay, that's it for this installment of "Gonna Make a Change," please send in suggestions for other good revamps to my e-mail address of brian@poprefs.com!