2022 Pop Culture References Advent Calendar – Day 15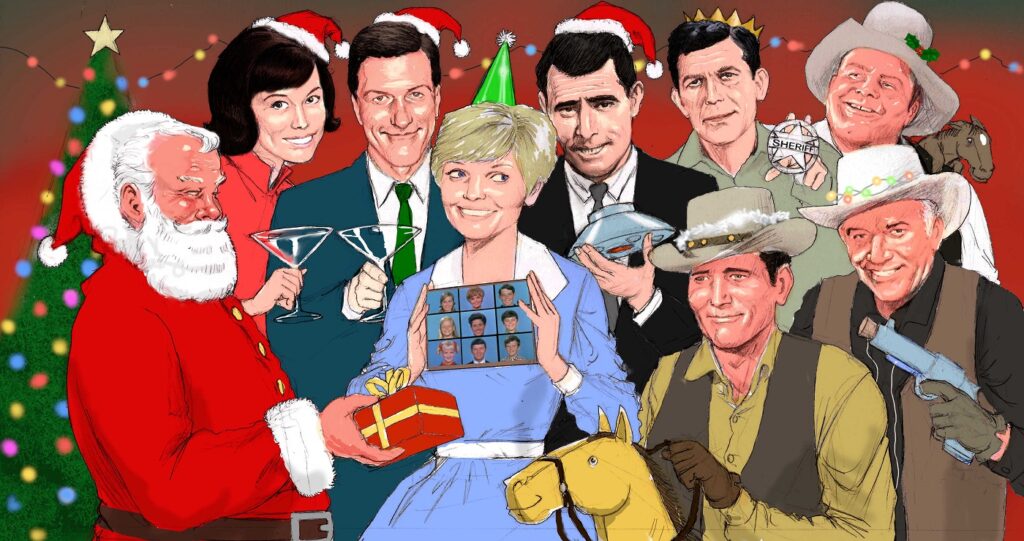 Today, our Pop Culture References Advent Calendar continues!
This year's theme is "Classic 1960s TV Christmas." I am going to count down my 24 favorite episodes of 1960s TV shows from today through Christmas Eve. Just click on that day's door to see the entry for that day (you can click on past days, too, of course). My criteria for the stories are A. only actual story episodes (so no Christmas variety specials, as they are way too hard to compare against each other), B. Only episodes of TV shows, no TV movies (I'll allow stories from anthology series, though) C. They had to air in November or later (no random Summer episode set at Christmas. That disqualifies one Twilight Zone episode) and D. Christmas spirit counts extra, so a great episode that is dark as heck will be ranked not as high as a less great episode that is festive (but, still, if an episode is great, I'll still rank it as, well, come on, we're still looking for quality TV here). The episodes all originally aired in the 1960s.
Since the 1960s was really the first FULL decade of seven days of serialized dramas and sitcoms, there were a LOT more Christmas episodes than there were in the 1950s, so I had to leave a LOT of famous shows off of this list. Some of the shows that did not make the countdown include Dennis the Menace, Gilligan's Island, The Beverly Hillbillies, Petticoat Junction, Green Acres, Mister Ed, Car 54, Where Are You?, Doctor Kildare, Ben Casey and Adam-12. But that means that a lot of great shows DID make it, so read on throughout the month to see if my favorites match yours!
The awesome calendar was made by Nick Perks.